Same sex lights at pedestrian crossings baffle some Britons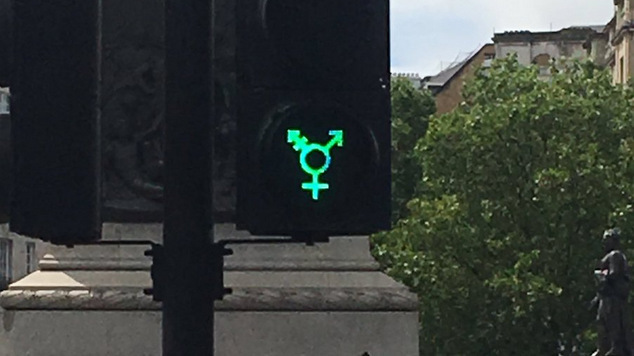 A British newspaper says pedestrian crossing lights that promote LGBTI+ inclusion are causing confusion for tourists and people from the countryside.
For this year's Pride celebrations in London the lights at pedestrian crossings around Trafalgar Square were switched from the traditional 'man crossing street' image to an images of same-sex couples crossing and symbols for same sex relationships and transgender identities.
The lights were launched back in June. Altogether there are seven different pro-LGBTIQ+ symbols on 50 lights that surround the popular tourist spot in central London.
When they were installed, just after the Orlando massacre, Sadiq Khan the new mayor of London said he was proud of the lights saying they promoted inclusion for LGBT people.
It's not the first time two men have appeared on a crossing light, a similar scheme was rolled out in Vienna during Eurovision last year.
The Sunday Express however has highlighted that pedestrians from out of town are confused when they see an image that shows two women crossing the street.
A visiting Lancashire man told the newspaper he was perplexed when he tried to cross the road and an image of two women appeared.
"When the light went green I saw the two female symbols and I thought, 'Oh right, so my missus can cross with my little girl but what do me and the boy do?' the man told the newspaper.
Another visitor to London said he thought the plan was "bonkers", while a woman from Leeds said she thought the lights meant different sexes had walk on different sides of the road.
The article has been ridiculed by some readers as a beat up by the newspaper.
OIP Staff