So Shall Alice: The Sherry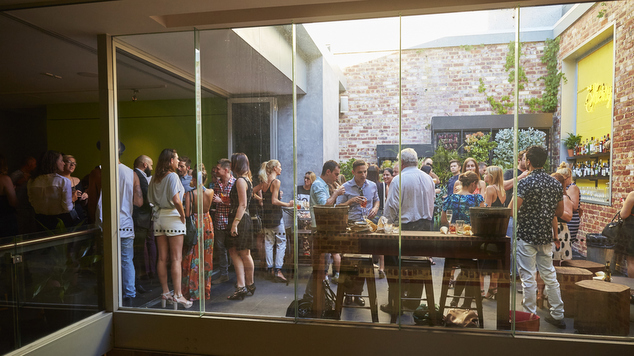 The Flour Factory is the newest venture from Andy Freeman and his team.
So far they've nailed their market with Luxe, Varnish on King and Darling's Supper Club and now The Flour Factory has taken over Venn, the art gallery on Queen St.
It's a diverse space and boasts a wonderful upstairs with a light filled courtyard. This is the space we shall come to know as The Sherry.
The Sherry space is open and beautiful. Cut off from the old gallery space, you're met with a mix of coloured walls and exposed brick. Walking through to the courtyard, you are met with a burst of light and freshness that is rare in a venue.
The Sherry presents itself almost as a pop up venue; something that is filling a gap and that can be ever changed and developed; which is refreshing feeling when experiencing something new.
Clean drinks and food to match is an ethos that Freeman and his team obviously live by and The Sherry is no different. Negroni's, Prosecco and local ciders were flowing, with people nibbling on dark meats and cheeses.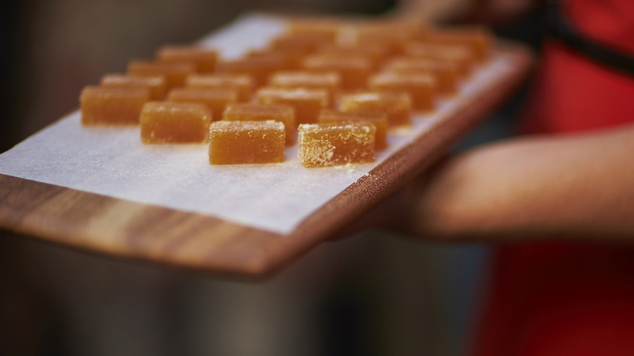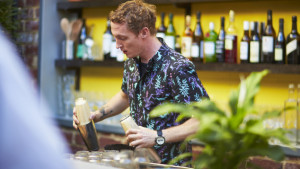 The food menu for The Sherry is currently being refined, but you can see the simplicity that will be kept paramount. This is reflected across the whole venue, both Sherry and Flour Factory; bare walls, minimal seating and simple but great service.
Opening on a Friday and Saturday from 4pm – midnight, I hope the Sherry will be a breath of fresh air and a welcome addition to the simple, focused and well run small bars of the Perth CBD.
Alice Mod, image: Cheyne Tiller-Daly