Shine 2009 – New Music from Sweden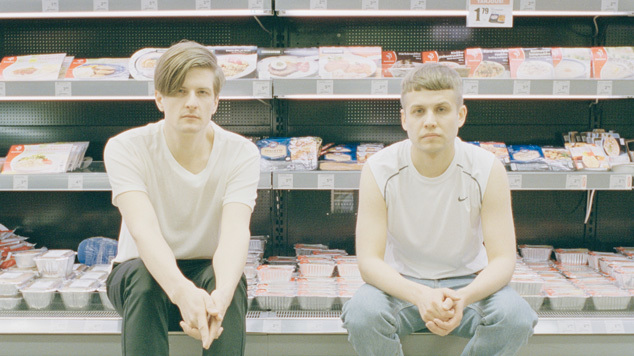 When OUTinPerth hooked up for a chat with Swedish electronic music duo Shine 2009 we encountered one of the worst phone connections ever set up.
After five minutes of not hearing anything each other was saying we gave up and traded some emails with band members Sami and Mikko.
How did you first meet and start making music together?
Mikko:        It was back in 2005. We met occasionally and irregularly always at some clubs or events and I remember we always shared the similar ideas and interests on music and they were completely different every time we met. We soon spoke about doing music together but it wasn't until 2009 when we actually started to do something.
What was it like recording your second album?
Mikko: Free and easy. It came together quite effortlessly I think.
Sami: Yeah, it was much easier than the first round. We had a lot more songs to choose from. I think we also learnt to embrace the feeling that we're not sure where the songs are going better. You know, to trust our instincts more. I think that helped to make the songs more interesting.
How do you think your sound has changed from the first album?
Mikko:  This time we had more ingredients to draw influence from, and we didn't want to obey any existing aesthetic rules either. We also concentrated more on the songwriting.
Sami : It's more all over the place, in a good way. Most of the songs were first written on an accoustic guitar or piano before starting the production phase. That way they turned out just plain better.
Have you ever been to Australia? What are your impressions of Australia?
Mikko: I haven't. The closest has been at Bali, where I saw many Australian tourists. Everyone had a surf board and a red burned skin. It would be fun to visit there some time.
Sami:  I've never been to Australia and i know very little of the country. Someone should bring me over!
You had Paula Abdul as a guest on your first album, how did that collaboration come about?
Sami:  Yeah, I was deeply moved by the 'Rush, Rush' video as a child, so the collaboration was definitely something pretty special. A friend of our was involved with her back when we were finishing 'So Free' and thinking that it would be nice to have someone featuring on it. He forwarded our inquiry to Paula, and because she was into our songs, she wanted to give it a try. The rest is history.
Your promo photo is in a supermarket, what 's the most fun you can have in a supermarket?
Mikko: Buying a frozen pizza.
Sami: I love supermarkets because of the selection and because they're excellent places to observe people's behavior. Food for thought and, eh, food.
Tell me about the album cover, what are these objects?
Mikko: All the objects on the cover refer to Finland in some way, and are very much clichéd from a Finnish perspective. For our local listeners we want to suggest that one shouldn't get stuck in the past. For others we want to give a beautiful picture with random elements on it – sort of like our music.
Shine 2009's album 'Our Nation' is available now through Modular, check out our review of the album.
Graeme Watson