Sideshow Macabré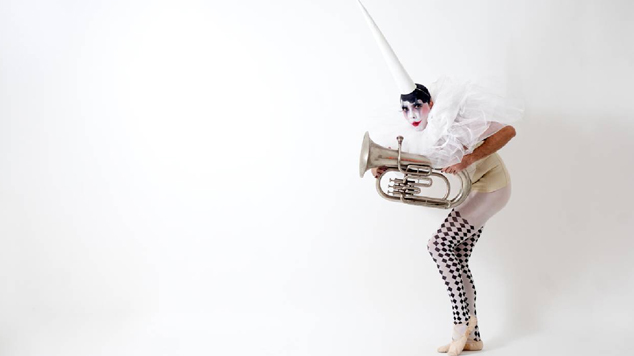 International cabaret performer Mr Pustra is heading to Australia for the first time and appearing with Sideshow Macabré in the Speigeltent at Fringe World. OUTinPerth spoke to Mr Pustra from his home near Oxford in England as he prepared to journey to Perth.
How did you become, well you, Mr Pustra?
It just happened by mistake really, as most things do, I used to be in a double act called Pustra and Violene. We just made up these characters with horrible names, and then we got invited to perform at some underground club in London. We didn't know what we wanted to do really. It just sort of went from there really, we were together for three years and then we split up, and I went solo and reinvented myself.
How hard is it to keep looking interesting and unique?
I don't find it hard, I do almost insist on it. If you look at people like, obviously if you look at someone like Madonna who is always doing it. You do have to it to keep people interested, and I think a lot of performers especially on the burlesque or cabaret scene they don't really evolve or change much. But for me personally I like to try new things, but there is a bit of pressure if people start to know you for that, but I like it..people do have very short attention spans.
When you come to put together an outfit, where do you start?
I tend to find something I see, I watch a lot of films and listen to a lot of music so I get inspiration from a lot of things around me, but they're just ideas that I have. Everything I do I do myself, I have no budget, I made my own website, I do my own press. I've become quite self sufficient, but a bit of a control freak as well.
I always have ideas, I love costume and fashion, you can create and be anything you want to be that day, and clothes can express how you feel… I just like to try anything and everything.
What will people experience at the show your involved in at Fringeworld?
Well it's going to be a beautiful ensemble piece, so loads of talented people, contortionists and aerialists, drag artists, all sorts of wired people. Hopefully people will experience strange things and have a visual feast.
Sideshow Macabré is in the Speigeltent at Fringe World on Wednesday February 15 and Thursday February 16.
Graeme Watson