Simon Burke Dances With the Devil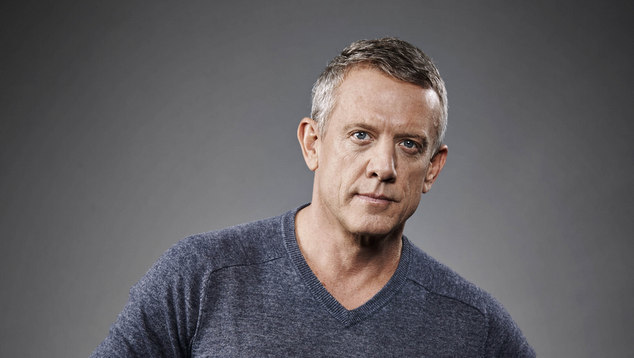 Simon Burke's acting career has spanned decades and continents, from Australian television and film to the West End in London. His latest project is taking him back to his roots as he returns to the role that first brought him into the national spotlight at age 13 in 1976.
In Fred Schepisi's 1979 film, 'The Devil's Playground', a young Tom Allen begins to question his beliefs as he faces the moral and physical challenges of adolescence in his all-boys Catholic seminary school in 1953. Now, Burke returns to the role 35 years on in the television series 'Devil's Playground'. Tom Allen is now a psychiatrist, and continues to question the merits of the Catholic Church in adulthood when a local boy goes missing. Burke stars alongside a cast of legendary Australian Actors including Andrew McFarlane and Toni Collette.
As an executive producer for the project, Burke says the fun part was filling in the 35 years between the film and the series. "Tom had a lot of incarnations before we settled on him being a widowed father of two, socially conservative Sydney psychiatrist." The writers' room had an impressive line up, including playwright Andrew Bovell, writer David Marr and author Christos Tsiolkas. "I had a lot of exciting moments in the project for me but that room, I flew back from London, where I was living to be in that room. It was pretty potent."

Burke says once he had the idea to return to the story of Tom Allen, producers were enthusiastic about taking up such a unique project. "I'm not sure that it's ever been done before with that amount of gap, for a performer to repossess a character some decades later." He was also happy to get the thumbs up from the man who started it all. "[Schepisi] incredibly generously gave me his blessing to pursue it, but, he was dogmatic about not having anything to do with it, he didn't even read a script until he saw the absolute finished product."
Burke has been open about his sexuality for a number of years, and has been involved in a number of iconic queer-themed productions, including 'Holding the Man' and 'La Cage Aux Folles' on the West End. He said that playing less accepting characters has been a valuable experience. Tom is a psychiatrist and you imagine that he would be- have some very liberal views but it turns out that he doesn't, possibly. I think it's always great playing the characters that are not accepting, because it's from them that we learn the most about how one could live your life amiss."
Devil's Playground premieres September 9 at 6.30pm WST on Foxtel's showcase channel.
Sophie Joske