Singapore government responds to court's gay adoption decision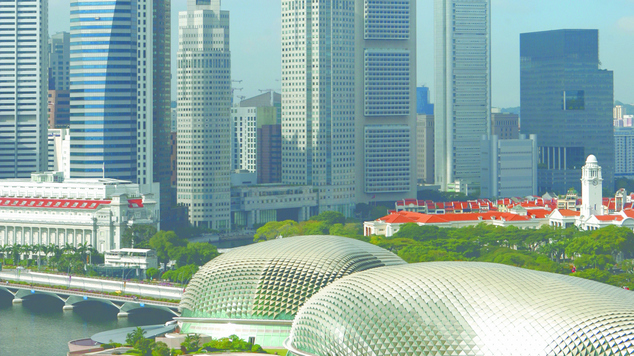 Singapore's Minister for Social & Family Development Desmond Lee has commented on a recent court decision in the island nation that allowed a gay man to adopt the child he fathered oversees through a surrogacy arrangement.
Singapore outlaws homosexuality, and does not formally recognise surrogacy or rainbow families, but the court ruled that it was in the best interests of the child to be adopted by his biological parent. Minister Lee said the government would be reviewing the laws surrounding the case, but warned other couples contemplating starting families that they might find it more difficult to convince a court to make a similar decision.
Lee said that while the court allowed the adoption it also acknowledged that the decision "violates the public policy against the formation of same-sex family units" and other same-sex couples or single gay parents may struggle to convince the court that they have not set out to deliberately violate the government's policy.
The politicians said LGBT people had a place in Singaporean society, but the government believed parenthood should occur within heterosexual marriages, not among single people, or same-sex couples.
"LGBT persons have a place in Singapore society. At the same time, the Government supports and encourages parenthood within marriage, and does not support the formation of same-sex family units. This is the position that MSF takes in assessing adoption applications."
The couple at the centre of the landmark case have given people an insight into their lives, sharing their everyday family routine with the South China Morning Post.
The couple, both in their late 40's, now hope that they will be able to secure Singaporean citizenship for their son who is now five years old. They share their concerns about their son being bullied when he starts school but also note that most people are not concerns about their non-nuclear family.
The court's landmark decision comes as Singapore is under increasing pressure to decriminalise homosexuality. Last year British Prime Minister Theresa May told the Commonwealth Heads of Government Meeting (CHOGM) that the laws outlawing homosexuality that were left in many countries from Britain's colonial rule were wrong and she encouraged countries to remove them. Following a court decision in India which decriminalised homosexuality, there has been a renewed push to remove the laws in other countries including Singapore and neighbouring Malaysia.
The Ready 4 Repeal campaign was launched in September and organisers said it's not a case of if Singapore will remove the laws but when they will be removed. The government responded to a petition signed by over 44,000 Singaporeans, saying it had no plans to consider the issue.
OIP Staff
---