Singer accused of being homosexual faces death penalty in Iran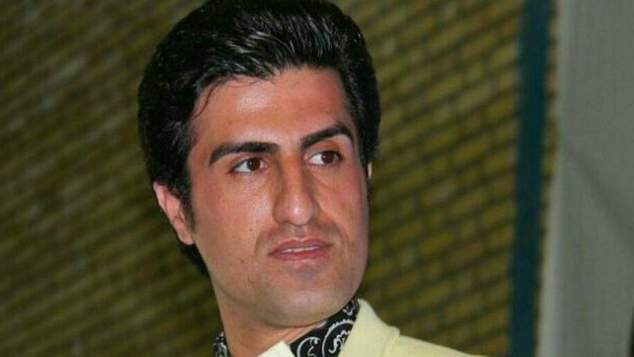 A famous Kurdish singer is facing the death penalty after being accused of being homosexual in Iran.
Mohsen Lorestani, a resident of the Kurdish province of Kermanshah has reportedly been arrested under the country's strict laws against same-sex relationships.
While information is limited, the Kurdistan Human Rights Network reports that he has been charged with "corruption on earth," a charge which carries the death penalty.
A lawyer for Lorestani's said "the alleged incidents happened in a private chat," while confirming that the singer could be executed.
There are no officials figures on how many people Iran has executed over their sexuality, but it has been estimated to be several thousand since the revolution of 1979.
Iran is just one of twelve countries that maintain the death penalty for homosexuality, earlier this week Uganda announced plans to bring in the death penalty. Australia removed the last death penalty laws for homosexuality in 1949.
Western Australian commercial litigator Caroline Di Russo says the United Nations needs to do more to promote human rights in Iran.
"It's unbelievable that this could happen, but it does and Iran is not the only country, this happens in a number of places across the world." Di Russo said during an appearance on The Friday Show on Sky News.
"I'm just waiting for the international outcry, and I haven't heard one yet. I think that's really disappointing.
"Where's the UN Human Rights Commission on something like this? They are so worried about Israel that they never take their eyes off them to see what other attoricites are happening around the world, and Iran is one of the bigger culprits and they never get pulled up." Di Russo said.
United Nations Human Rights High Commissioner Zeid Ra'ad Al Hussein publicly spoke out agaisnt Iran's use of the death penalty, especially the execution of minors in June 2018.
The High Commissioner said Iran was not meeting it's international obligations and declarations it was a signatory to, and described the regime's treatment of prisoners and cruel and lacking transparency.
Also appearing on The Friday Show was Evan Mulholland from the Institute of Public Affairs who said Australians who criticised rugby player Israel Folau should be speaking up against the Iranian death penalty.
"Where are all the people who jumped on Israel Folau over an Instagram post on this issue?" Mulholland asked. "They are absolutely nowhere to be seen and they'd rather not talk about it because it's too difficult."
Thursday was International Day Against the Death Penalty. Western Australian Liberal Senator Dean Smith noted on Twitter that the Australian government has put forward a motion condemning countries that use the death penalty, and a similar motion is expected to be put before parliament this week.
Last year Australia launched a strategy to work towards the global abolishment of the death penalty.
"We consider the death penalty to be deeply flawed and an affront to human dignity. There is no conclusive evidence that the death penalty deters crime. It is irrevocable and degrading." Minister Payne said at the launch.
OIP Staff
---