Uganda attempting to reintroduce 'Kill The Gays' legislation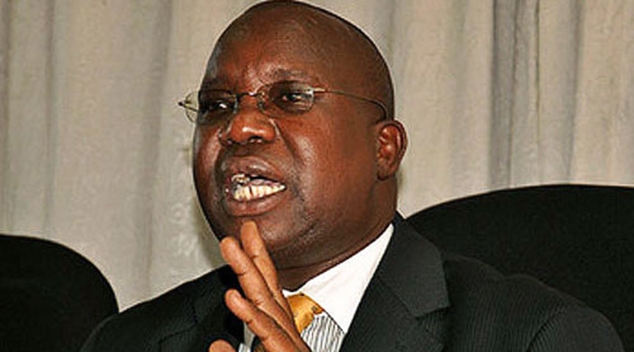 Uganda's government are working to reintroduce a bill that would make homosexuality punishable by death.
Originally introduced in 2014, the 'Kill The Gays' legislation was thwarted by a technicality in Uganda's courts. Punishment for homosexual activity was then reduced to life imprisonment.
Ethics & Integrity Minister Simon Lokodo has told Reuters that he is confident the bill will pass this time.
"We have been talking to the MPs and we have mobilised them in big numbers" Lokodo said, "Many are supportive."
"Homosexuality is not natural to Ugandans, but there has been a massive recruitment by gay people in schools, and especially among the youth, where they are promoting the falsehood that people are born like that,"  Lokodo said of the move.
"Our currently penal law is limited. It only criminalises the act. We want it made clear that anyone who is even involved in promotion and recruitment has to be criminalised. Those that to grave acts will be given the death sentence."
Kasha Jacquelin, founder of the Uganda LGBT Community, says that the timing of the bill is "callous."
"LGBTIQ people are being used as a scapegoat as elections approach. Violence against us has escalated in recent months, countless community members have fled, and I fear it will only get worse. We urgently need support from the international community if we are to stand up against the witch hunt being launched against us."
Jessica Stern, Executive Director of OutRight Action International, has also condemned the Ugandan government's decision.
"Same-sex relations are already criminalized in Uganda, with a maximum sentence of life imprisonment. Efforts to impose a death penalty constitute legal overkill, and only serve to increase hate and stigma against LGBTIQ people, putting them at risk not only of government persecution but also vigilante violence."
"More concerning still are Minister Lokodo's remarks that "promotion" of LGBTIQ issues should also be criminalized to the same extent. This is an extremely dangerous addition to the resurfacing anti-homosexuality bill, which would, in essence, put activists in grave danger not only for being LGBTIQ, but also for engaging in any community support, awareness raising or service provision activities."
Same-sex relationships are have been criminalized in Uganda since British colonial times. Articles on "unnatural offenses" and "indecent practices" have been retained in the Penal Code since independence. "Carnal knowledge against the order of nature" between men still carries a maximum sentence of life in prison.
OIP Staff
---