Sir Ian McKellen to shine a light on Muslim drag performers in UK doco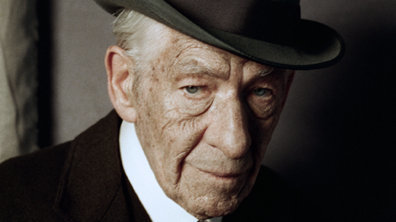 Out and proud thespian Sir Ian McKellen has been cast to narrate a Channel 4 documentary that highlights the lives of Muslim drag queens.
Pinknews.co.uk have reported that the British TV station released today it would air the aptly titled 'Muslim Drag Queens' in the UK, delving deeper into the lives of the LGBTIQ Asian community in Great Britain.
The film will follow the lives of 3 drag performers: Ibrahim, a pious young Mauritian, British Pakistani Zareena Khan and queen Asifa Lahore.
Drag and identifying as queer still invite much vitriol in Islamic nations and this documentary hopes to highlight the challenges these people face as LGBTIQ, Muslim and as drag queens.
Asifa Lahore's alter ego, Asif Quarashi, has been performing the longest of the group. Quarashi believes that the Muslim drag community have chosen to be invisible until now.
"There is a whole community that is living in Britain which is hidden," Quarashi told Pinknews.co.uk.
"Now is the time to come out. You've got to be big. You've got to be bold. And you've got to have balls of steel."
Quarashi is known for his provocative performances under the guise of Asifa Lahore, often times donning a burqa to elicit shock and provoke debate from her audiences.
"This is an incredibly important, surprising and moving film. Those who have chosen to tell their stories have done so with immense bravery and speak to eloquently about the struggles they have faces," says Channel 4 Commissioning Editor David Brindley.
"With piercing honesty, 'Muslim Drag Queens' gets right to the heart of the community that have up until now remained hidden from the wider British public."
OIP Staff