Snowboarder Belle Brockhoff Becomes BeyondBlue Ambassador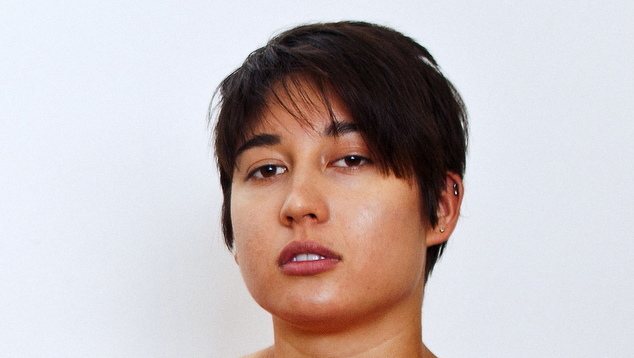 Acting CEO of beyondblue Dr. Brian Graetz has announced that Australian Olympic snowboarder Belle Brockhoff has joined the organisation as an Ambassador.
Brockhoff was Australia's only openly gay athlete in the Sochi winter Olympics. She finished in 8th position in  the snowboard cross, the most successful result in the sport for Australia at the Games.
Brockhoff spoke out against Russia's anti-gay laws, participating in the Principle 6 campaign, an LGBT advocacy effort named after Principle 6 of the Olympic Charter, which states that "Any form of discrimination with regard to a country or a person on grounds of race, religion, politics, gender or otherwise is incompatible with belonging to the Olympic Movement," including sexual orientation.
Dr Graetz said that Rockhoff shares beyondblue's passion for fighting discrimination.
"Homophobia, like any form of discrimination, can cause long-term stress, which can lead to depression and anxiety. Research shows that lesbian, gay, bisexual, transgender and intersex (LGBTI) people are at least three times more likely to try to take their own lives. LGB Australians are also three times more likely to be currently experiencing depression than their heterosexual peers and are twice as likely to be experiencing anxiety," he said.
"Homophobia is never acceptable, and Belle has shown courage in speaking out in difficult circumstances."
Brockhoff shared her experience of dealing with depression and anxiety, which she first experienced at the age of 16.
"The doctor diagnosed me with depression and referred me to see a psychiatrist, but I refused to do so because I felt that meant there was something wrong with me. I didn't know then just how common depression was, so I felt like a freak," she said.
The athelete said she hit her lowest point in her final year of school, when she began experiencing angry outbursts and feeling like she was a burden to people around her.
"That was when I decided to see a psychologist," she said. "I saw her a few times and she helped me become more aware of my thoughts that led to particular feelings. In the last two years, I've also been working with a sports psychologist who is aware of my condition. Seeking this support has made me feel much better.
"Now when I'm down, I try to surround myself with positive and happy people, or talk to my mum and dad or my sister. I also find going for walks by myself or hanging out with a good friend helps if I'm bummed about a result during competitions."
Dr Graetz said that people sharing their stories of dealing with mental illness will help to break down the stigma around the issue.
"Belle's story sends a powerful message, particularly to young LGBTI people, that depression and anxiety are common conditions and having a mental health issue is not a sign of weakness. It takes courage to accept that you need help when you are struggling," he said.
Brockhoff encourages anyone who feels like they may be suffering from depression or anxiety to reach out for support.
"There is a lot of support out there from the people who care about you and organisations like beyondblue. You are worthwhile and there is hope," she said.
More information about beyondblue as well as support services are available here.