'Sordid Lives' A Dose of Drama at Pridefest
Community Theatre Group Playlovers is getting involved in Pridefest 2014 by presenting the dark comedy 'Sordid Lives'.
The production will be the Australian premiere of Del Shores' black comedy about white trash.
Shores, a playwright from Texas wrote his best known work back in the 1990's. The play was first performed in 1996, winning a stack of awards.
The story of a family coming together for a funeral has several LGBTIQ themes running through it's plot lines
Aside from 'Sordid Lives', Shores also has had a successful career writing for television contributing to shows such as 'Queer as Folk', 'Dharma and Greg' and 'Ned and Stacy'.
The play was turned into a film in 2000 with Olivia Newton-J0hn, Delta Burke, Beau Bridges and Leslie Jordan among the cast members.
The film was so popular an 8 episode TV series was filmed in 2008 with many of the original cast returning.
The Playlovers production opens on Thursday November 6th for a preview performance and runs through to Saturday November 22nd. There will be a performance for Pride members only on Thursday November 20th.
For all the details and dates head to the Facebook Page.   
---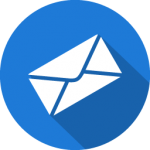 Subscribe
to OUTinPerth's E-Newsletter and keep up to date with the latest news.
Sign up now
.  
---