South Pacific Is Opening Soon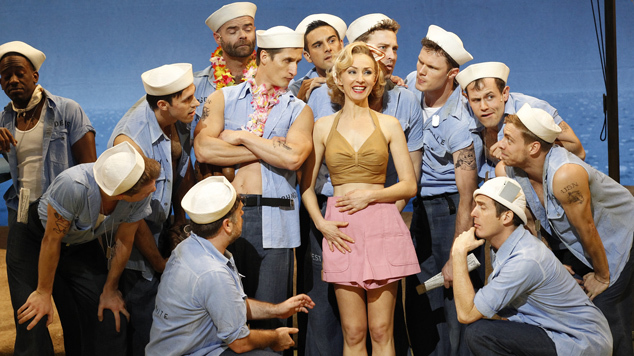 We can't wait to see 'South Pacific' when it comes to Perth. Musicals written by Rogers and Hammerstein are always the best!
The writing duo penned musicals about singing families from Austria, kings of Siam and circus workers but this one is the one that has all the sailors, and who can go past a man in uniform!
Check out a preview of the show below, and take a look at the flash mob they recently held on the steps of the Opera House. This is one cast who looks like they are having a mountain of fun!
Earlier this year we chatted to leading ladies Lisa McCune and Christine Anu.
South Pacific opens at the Crown Theatre on November 10 for a strictly limited engagement through to December 6. New shows have just been released! More info here.