Stand Bi Us: Bi+ forum celebrates the pink, purple & royal blue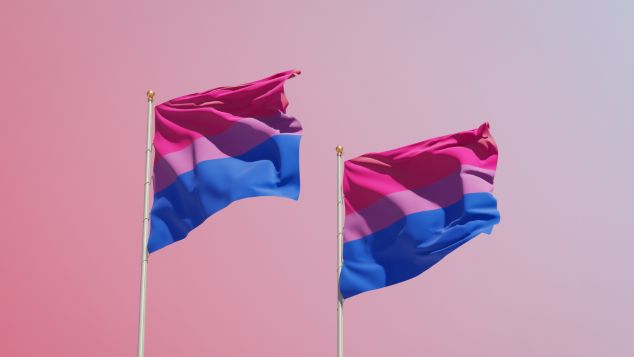 This week is Bisexual Awareness Week, an extension of celebrations leading up to Bi Visibility Day (23 September) each year.
Bi+ Collective Australia are once again marking the occasion with Australia's largest bi-centred event, Stand Bi Us.
Paying homage to the recent smash-hit romcom Red, White & Royal Blue, this year's conference is about celebrating the pink, purple and royal blue, and remembering that "the B in LGBTQ is not a silent letter."
Bisexual people and other folks under the bi+ umbrella who are attracted to more than once gender are often the most erased in our communities, particular when sexuality is assumed based on the gender of one's partner.

A spokesperson for Bi+ Collective Australia said the forum has been attended by bi+ folks and allies from across Australia and around the world, and this fourth outing is the most anticipated yet.
"It provides a valuable opportunity for the bi+ community to build connections, share stories and learn from one another," they said.
One highlight will be an interview with London-based Indian author Vaneet Mehta, author of Bisexual Men Exist. Bi+ men face unique challenges and are often assumed to be either straight or gay. They are also less likely than gay men to be out to their loved ones and colleagues.
Discussion topics this year also include polyamory, dating, neurodivergence, asexuality, intimate partner violence, bi+ health, partners of bi+ people, transfemmes, and self discovery. The in-person social events include a Sydney flashmob, storytelling event, and prom, with Bi+ Visibility Day picnics in Sydney and Perth. A range of other events will be held online.
Each year, more and more people are coming out as bi+, and the team say this is in part because of events like Stand Bi Us providing a safe space for bi+ people to feel a sense of belonging.
Bi+ Collective Australia is made up of BiCONIC, Bisexual Alliance Victoria (BAV), Bi+ Community Perth, Bi+SA, Bi+ Social Club, Bi Tasmania, Brisbane Bi+ Network, Melbourne Bisexual Network, and Sydney Bi+ Network.
Stand Bi Us runs from Friday, 22 September to Sunday, 24 September. Further details can be found at bicollectiveaustralia.com
---

You can support our work by subscribing to our Patreon
or contributing to our GoFundMe campaign.