Story of infamous 'Millionaire' cheating scandal comes to Melville Theatre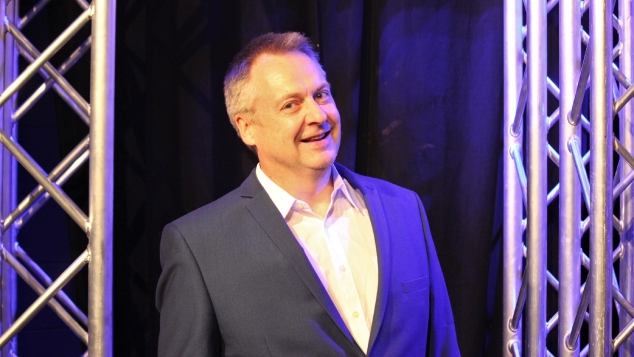 The incredible true story of the infamous UK Who Wants to Be A Millionaire? cheating scandal is being brought to life by Melville Theatre.
Written by James Graham and directed by Brentwood resident Vanessa Jensen, the play Quiz looks at the trial of Major Charles Ingram – dubbed "the coughing major" – who was charged with cheating his way to winning £1 million in 2001.
Described as "a fictional imagination based on real events", Graham was inspired after reading the book Bad Show: The Quiz, the Cough, the Millionaire Major which raised questions about the case and the possibility those involved were innocent of all charges.
"When reading Quiz, I was fascinated and completely enthralled from first page to last," Jensen said.
"I knew nothing of the story – I had to look it up to see if it was true but I seem to be in the minority, as most people have heard of the scandal.
"The writing is clever and the questions raised are intelligent and interesting, looking at whether it was trial by media and how real is reality television?
"Do ratings overrule everything, even the truth, and do we ever really find the truth?"
Jensen has a wealth of theatre experience behind her, after first appearing on stage as an eight-year-old at Geraldton's Theatre Eight and directing her first show at 14.
While at Curtin University, she wrote, directed, stage-managed and acted in various shows at Hayman Theatre and has gone on to stage numerous well-received productions at the Old Mill and Melville Theatres, US summer camps and various schools.
Most recently, Jensen's production of Things I Know To Be True was named best play at the 2022 Finley Awards, joining her other awards and nominations for Away, Jamie's Chooks, Twelve Angry Men, Mr Bailey's Minder, Amadeus, Rabbit Hole,Love, Loss and What I Wore and William Shakespeare's Long Lost First Play (abridged).
Her main challenge with Quiz is dealing with 40 characters and a timeline that jumps back and forth repeatedly.
"The play switches from courtroom to Who Wants to Be A Millionaire? studios quicker than a fastest finger first contestant presses the buttons," Jensen said.
"We need to ensure the audience can keep up but a strong cast, working from a well-written script, makes that goal achievable."
The play was adapted into a three-part television series in 2020 with Succession actor Mathew MacFadyen in the title role.
Quiz plays at 7.30pm May 12, 13, 18, 19, 20, 25, 26 and 27; 5pm May 14; and 2pm May 21. Tickets are $23, $18 concession – book at TAZTix.com.au
---

You can support our work by subscribing to our Patreon
or contributing to our GoFundMe campaign.