Study Shows Increase in Same Sex Attracted Youth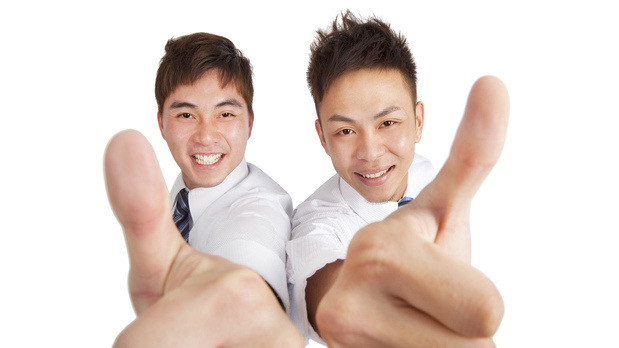 La Trobe University have published a study revealing that the amount of LGBT and questioning youth in Australia has more than doubled in the past five years, chalking the total up to approximately 20%.
The most recent National Survey of Australian Secondary Schools and Sexual Health found that 79% of year 10-12 students surveyed identified as heterosexual, 11% associated with being attracted to both genders (only 6% associated this way in 2008), and 6% associated with being attracted to the same sex. 4% declared they were unsure.
La Trobe University's Professor Anne Mitchell, lead author of the study told MCV that there were a number of reasons for the increase in young people identifying as same sex attracted.
"We've had the safe schools coalition in Victoria and other initiatives in other states and a lot of other social changes, which has made it a lot more acceptable, and to feel more supported in schools and in families to come out," she said.
Professor Mitchell also noted that many same-sex attracted students felt that their school sexual education programs were unsatisfactory.
"We got a strong representation from same-sex attracted kids saying that they hadn't been getting the right stuff [from sexual education], that it wasn't relevant and there wasn't anything in the programs for them, so we certainly think that it's very useful to tell the schools that these kids feel very left out," Professor Mitchell said.
The study also found that among the students, knowledge of HIV was very high while understanding of common STDs including gonorrhea, chlamydia and syphilis. Knowledge of HPV was especially poor.
Another of the study's findings was the that 70% of Year 10-12 students had sent an explicit text message, 84% had received one, and more than half had sent a naked or semi-naked image or video of themselves.
Professor Mitchell is hesitant to attest to the legitimacy of the apparent jump in the number of same-sex attracted teens.
"We changed our recruitment method and recruited a large amount of school students outside schools by an online survey, and we got an overrepresentation of same sex attracted students," she said.
"But nevertheless, you've still got a figure of up to 20 per cent of kids in schools who are not unequivocally heterosexual".
Sophie Joske
Image: YAY