Superwoman arrives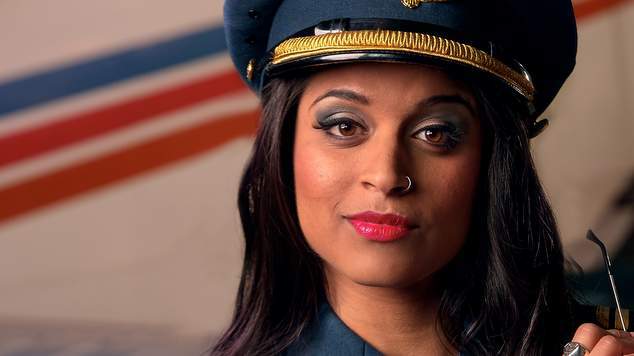 Lilly Singh's online moniker 'Superwoman' (or 'IISuperwomanII', as is styled on YouTube), is by no means an overstatement. The twenty-six year old has a vast following worldwide and she'll be meeting some of those loyal fans on the world tour of her show 'A Trip to Unicorn Island'. She chatted to OUTinPerth all the way from her home country of Canada. Singh has visited Australia twice before, and she shared with us what she's looking forward to about her third visit.
"I feel like every single time I go to Australia I have to go see kangaroos. I feel like it's mandatory. I can come ten times and all ten times I'll go see them. Oh! And also eat Tim Tams." she said.
'A Trip to Unicorn Island' is the first live comedy show that Singh is performing internationally. She told us what inspired the show and its evocative title. "Unicorn Island is a pseudonym for my happy place. Essentially this show is a trip to my happy place that lives in my brain and heart." she said.
"The concept for Unicorn Island is that everybody has their own, and everyone has their own happy place and things that make them happy so mine looks like there's cupcakes everywhere, there's lots of popcorn, possibly shooting out of a volcano. There's lots of free food and sunshine and lots of cute possums.
"It's very adult and mature as you can see." she laughed. Singh's YouTube videos are typically comedy-based, featuring herself playing a number of characters including a cartoonish version of her Indian parents. Most fans will be familiar with Singh collaborating, acting or speaking her mind in a short video format. She explained what she had in store with her stage show.
---

---
"There'll be comedy, there'll be inspiration, there'll be music, there'll be dancing, there will be my parents out there for the first ever time that they've been on live. I think more than anything there's a really strong message and connection. From beginning to end I actually am taking the audience on a journey through my life and to my happy place and my experiences. So, I think that's what I want people to take away the most."
Singh's trademark positivity with a dash of sarcasm has made her immensely popular online. She's got over 5 and a half million subscribers, currently outweighing the population of Norway.
Singh herself seemed unaware that her online popularity had earned her enough supporters to fill a Scandanavian nation. "Oh my God, I'm impressed with myself!" she exclaimed.
Having a country's worth of subscribers wasn't something she could have possibly conceived of when she posted her first YouTube video as Superwoman. "When I started making YouTube videos I had finished my psychology degree and I had been on a year off, literally to figure out what I wanted to do in life and I had no clue by the end of that year. So I started to apply for my Masters because my dad was really adamant about that. And then I posted a few videos and was like 'No, you know what? This is what I'm going to do.' I'm going to at least try and do my best at something."
It's a decision that paid off. As well as touring internationally, Singh also posts two videos a week. She explained how she manages to keep thinking of new ideas after more than four years in online showbusiness. "I always have my thinking cap on, so I can be out with my friends, and something will happen and I'll be like 'Oh my God, totally gonna put that in a video.' It's about having your brain moving around. Otherwise, to be honest if I'm really stumped for an idea I'll ask the people who watch them. I'll be like 'Hey guys, what do you want me to do today?' It's a combination of my own ideas and the ideas of my audience."
Singh's interaction with her audience is an integral part of what she does, and she's found that her LGBT fans in particular connect with her message of positivity and self-acceptance. She's also collaborated with a number of well-known queer YouTubers including Hannah Hart and Connor Franta. When asked if she had a particular message for her LGBT fans, Singh was reflective.
"I think genuinely if I was to answer that question it would be that they are some of the strongest people I know. I think parts of the world are not ready for humanity to get along and I think it's very tough, and then also at the same time beautiful and awesome that people like that exist. I really mean that. Like I said, I have a lot of friends that experience a lot of things and I think every single person that is openly gay is doing something wonderful for the world, and for humanity in general. Or even who are not openly but just who really want to find themselves, I think everything about that is just beautiful."
Lilly Singh's 'A Trip to Unicorn Island' will be at the Astor Theatre on June 7th. Tickets available from www.lillysinghtour.com
Sophie Joske