Take a look at 'The Family Law'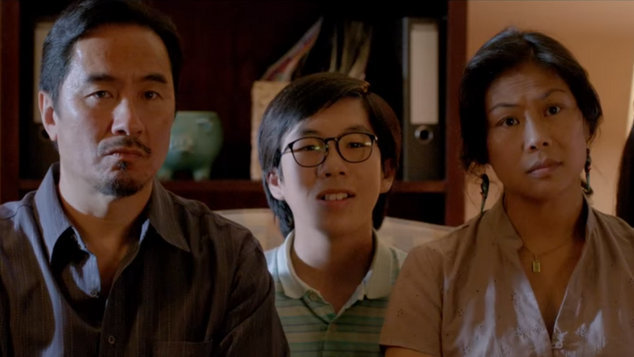 SBS have released a trailer to the forthcoming series 'The Family Law'.
The new series, which is based on Benjamin Law's best selling autobiography of the same name, will air on SBS in 2016.
The show will follow 14 year old Benjamin as he navigates his way in the world, deals with all is different family members and comes to terms with his sexuality.
Among the cast is Trystan Go who stars as Benjamin, while Shuang Hu will play his older  eldest sister Candy, George Zhao is older brother Andrew. Karina Lee plays Tammy and Vivian Wei is Michelle. Parents Jenny and Danny Law will be played by Fiona Choi and Anthony Brandon Wong.
'The Family Law' was released in 2010 and charts Law's teenage years in Queensland. When the book was released Law told OUTinPerth that his mother was quite a character.
'My mother is Chinese Malaysian and I think there is something about Chinese people that makes them very very frank about things like bodily functions,' Law laughed on the phone from his Queensland home.
'I don't know if it's a cultural thing but they get graphic with stuff.
'My mother, in the first five to 10 minutes of meeting my friends, will ask them whether they are going to have children and if they say they are planning to have children she will give them pretty stark advice about the whole process of giving birth and what happens to your vagina when that happens." Law said.
Check out the trailer, and if you haven;t read the book yet – track down a copy for a good read. Follow Benjamin Law on Twitter, he's always entertaining.
---

---