Tasmania passes motion to support marriage equality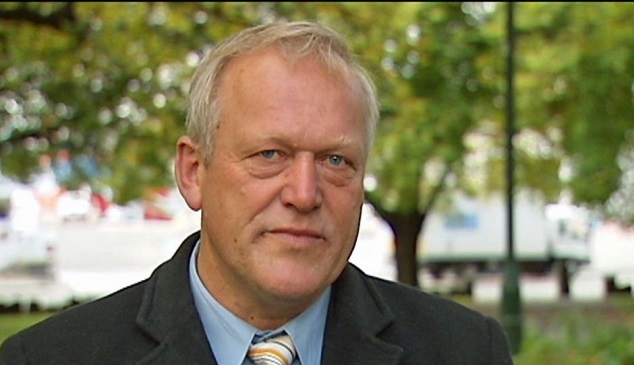 Tasmania's Upper House has passed a motion in support of marriage equality in Australia, following a successful in-principle motion in the Lower House last year.
Though the decision will not have any direct consequences for LGBTIQ couples in Tasmania, Independent MLC Tony Mulder (pictured) says this is an important moment for his state.
"It's about doing the right thing, not the popular thing," Mulder said.
The motion, introduced by Mulder, passed in the Upper House eight votes to five. A vote in the state's Legislative Council in 2012 failed to garner the same support and failed to pass the house.
Former Australian Marriage Equality national director Rodney Croome said that Tasmania's shifting view since the failed vote four years ago shows that reform is not far away.
"It's an historic day to see the traditionally conservative Tasmanian Upper House vote so decisively in favour of marriage equality," Croome said.
"If the Tasmanian Upper House can back marriage equality, anyone can."
AME's spokesperson Shirleene Robinson also endorsed the decision, saying the motion shows that Governments around the nation can achieve marriage equality in Parliament.
"Australian Marriage Equality continues to advocate for marriage equality to be achieved through a free vote in parliament but if we are faced with a plebiscite it's important that we have a positive and inclusive national discussion on why marriage matters to all," Robinson said.
Marriage equality opponents Jim Collins of Family Voice Australia dismissed the motion as "tokenistic", while The Australian Christian Lobby condemned the misuse of the Legislative Council's resources.
"There is no need for the Tasmanian Upper House to be using its resources to debate a motion on changing the definintion of marriage," The ACL's Mark Brown said in a statement.
"The Upper House should be focusing on issues over which it has jurisdiction rather than seeking to commentate on the responsibilities of the Commonwealth Government."
Last year, state Parliaments in the ACT and here in WA passed motions calling on the Federal Government to drop the plebiscite and allow for a free vote on marriage equality in Canberra.
WA Premier Colin Barnett said his federal counterparts should accept their responsibilities and deal with the issue.
"I do not want to see this issue go to a plebiscite," Premier Barnett said.
While speaking on the motion in the WA's Lower House last year, Opposition Leader Mark McGowan said that marriage equality should have already reached Australia.
"It should have been dealt with by now and it should have been dealt with by the Federal Parliament," McGowan said, "This is an example of discrimination."
OIP Staff
Sources
Image:- www.parliament.tas.gov.au