Tasmanian Parliament pass motion to support marriage equality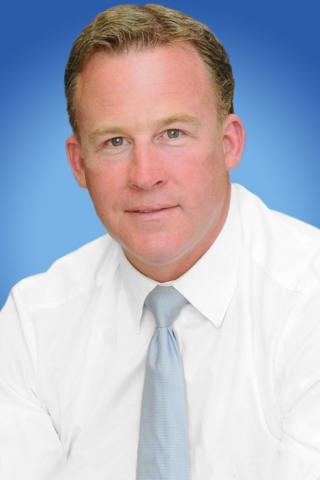 Tasmanian Parliament have passed a motion to support marriage equality, becoming the third state to urge the federal government to take action.
The bill, which was introduced by the Greens, was passed 15-9 in Tasmania's predominantly Liberal lower house. Two other Liberal governed states, NSW and WA, passed similar motions in the past few months.
Tasmanian Premier Will Hodgman said amendments to the Marriage Act were a commonwealth issue, but he supports equal marriage rights.
"I intend to vote in support at the national plebiscite, in support of same-sex marriage," Mr Hodgman said.
The Tasmanian Liberals included an amendment to the motion, which insisted upon a respectful and free debate in the lead-up to the national plebiscite.
Tasmanian activist and Australian Marriage Equality national director Rodney Croome commended Mr Hodgman for his actions.
"They have sent a strong message to their colleagues in Canberra that it's time to support marriage equality, and a strong message to the nation that Tasmania is an inclusive and tolerant society," Mr Croome said.
"The fact that the Tasmanian Liberal Party had a free vote on the motion sets an important precedent for the federal Liberal Party to have a free vote on marriage equality legislation."
Marriage equality opponents at the Australian Christian Lobby have said they are disappointed that the Tasmanian government has "caved in to the Green ideological agenda on same-sex marriage."
"It is particularly sad that so many Liberal MPs have, in a relatively short space of time, been swayed to change their views on the timeless institution of marriage," said ACL Tasmanian director Mark Brown.
Mr Brown has accused the Greens of aggressive and relentless campaigning for marriage equality.
"The constant intimidation through name-calling and vitriol directed at those who oppose their agenda is never helpful in such an important debate."
The ACL have praised Premier Hodgman for indicating a potential review of anti-discrimination laws as the marriage debate continues.
The ACL have lodged a petition with the Tasmanian government, calling for a review of the laws since transgender activist Martine Delaney lodged a complaint against the Tasmanian Catholic Archbishop for distributing a booklet entitled 'Don't Mess With Marriage'.
The booklet assets that marriage must be a "heterosexual union between a man and a woman", and insists changes to marriage laws would endanger the lives of children.
"Free speech is a hallmark of a healthy democracy," Mr Brown said, "This move is good news for all who value such foundational freedoms and is a set-back to the Greens and parts of the gay lobby in their attempts to silence those who disagree with them."
Tasmanian Greens leader Cassy O'Connor has sworn to combat any moves to weaken the anti-discrimination laws.
"There is a move on from the right-wing of the Liberal Party to weaken the protections in the Anti-Discrimination act for people of lesbian, gay, bisexual, transgender or intersex orientation," Ms O'Connor said.
Ms O'Connor believes the Act strikes a balance in its current form.
"[The Act] looks after free speech but it also seeks to protect the rights of the LGBTI Tasmanians."
OIP Staff