Brunch, Lunch, Munch: Mr Fox, Source Foods and Miss Potz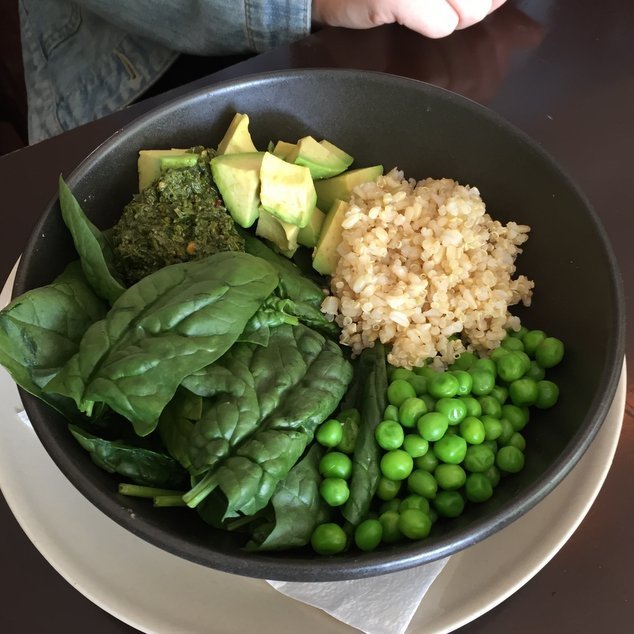 BRUNCH: Mr Fox on William
There always seems to be a distinct lack of places to grab a coffee in Northbridge. In recent months though a bunch of new café's have opened along William Street. Mr Fox on William is one of our favourites.
Their menu is filled with fresh super healthy food.
We sampled a breakfast bowl that was packed with goodness, a roast vegetable salad, and a scrumptious chicken and avocado burger.
Drop in to Mr Fox on William at 270 William Street, Northbridge
LUNCH: Source Foods
Source Foods café, which is just around the corner from The Freedom Centre, has consistently been a provider of fine quality food.
When we dropped by, we sampled our first ever Red Coffee, a strong Rooibos tea – which is caffeine free.
Their pulled pork and eggs creation was a mountain of food with a creamy hollandaise sauce following over like molten lava.
It was fabulous. They also make great burgers.
Source Foods Café is on the corner of Beaufort St and Brisbane St.
MUNCH: Miss Potz
The new girl on the block in Mount Lawley is Miss Potz, the Asian fusion tapas style eating experience. Don't let the cross-cultural descriptors put you off, the food is amazing.
We'll be racing back to have more of their Beef Rendang sliders. The spicy chicken larb was great too and the salt and pepper squid was mind blowing.
The only downside to our visit was the crumbled tofu – which was bland and hard to pick up because it was served on a block of wood. We'll be back to sample the rest of the menu soon.
Miss Potz is in the Beaux Lane at 699 Beaufort St, Mount Lawley.    
January 2017