The 2016 Fringe World program is here!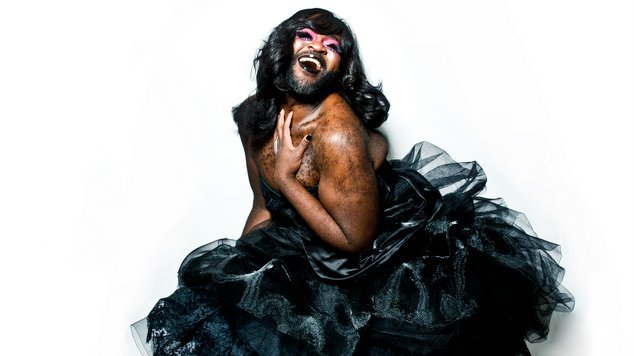 Fringe World Festival has released its 2016 program stuffed with a plethora of local and international talent.
This year, over 150 venues will be offering over 700 performances from the family-friendly to salacious and saucy in a month-long celebration of the performing arts.
Fringe World's Urban Orchard and The Pleasure Garden will be making a truimphant return, along with a brand spanking new Fringe World Fairground at Elizabeth Quay, celebrating the riverside venue's grand debut.
Suburban venues Freo Royale and Midlandia will be back again too, along with Victoria Park, Mandurah and Scarborough's Sunset Veranda. New arenas will be appearing Wanneroo, North Perth, Mt Hawthorn, Mt Lawley, Como and Wooroloo this year.
Some of the most popular international Fringe acts will be heading back to Perth, including La Soiree, La Gateau Chocolat and the boys of Briefs, while out Aussie comics Rhys Nicholson and Tom Ballard each have a show in the massive line-up.
Local drag favourites will be representing Perth in this year's festival. Feminem (Dean Misdale) has crafted a musical comedy cabaret performance, #madashell: The Musical, based on his YouTube series of the same name.
Ringmistress BarbieQ will be whipping the cast of Kinetica into shape for a fabulous circus performance that celebrates sexuality and fetishism in 'Sinsuality'.
Ginava of Gendermess productions has two entries in this years festival, 'C.D.' with fellow drag artist Vaboux presents a minimalist expressing of drag and 'Mache', showcasing the diversity of performers in Perth's drag community. East coast queens Dolly Diamond and Tina Del Twist will be returning to reprise their critically acclaimed shows.
Connections Nightclub will be hosting a number of high camp events, including a very special Bingay with Veronica Jean Jones, Cougar Morrison's 'Rawwr!' and the visually stunning cabaret 'Torte De Mont: Songs of Cake and Death'.
Local writer Kyle Kash presents 'The Leftovers' – a confronting drama about peoples connection with death and Adam Richard explores cyber-bullying in his show, '#FGT'.
All this and we've barely scratched the surface off all Fringe World has to offer!
Fringe World begins Friday 22nd January. Head over to fringeworld.com.au and check out the full program.
Pictured: La Gateau Chocolat
Image Credit: Mark Vessey