The countdown is on for Perth Fashion Festival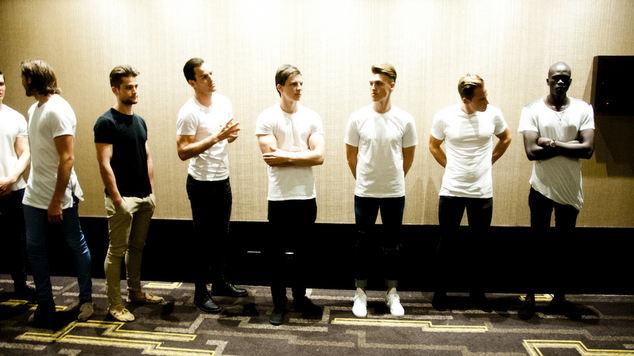 The atmosphere at a casting call for models is a strange juxtaposition of opposing forces.
On one hand it's bedlam. People rushing everywhere, hundreds of models arriving outside the conference rooms of the Pan Pacific hotel, greeting each other, signing in with the organisers, there's people rushing to the left and others pushing through to the right.
But at the same time, there's feeling of malaise as it quickly clams down and everyone waits their turn to appear in front of a panel of judges who will decide who has the right looks to walk the runway at the Perth Fashion Festival.
While waiting their turn the models chat, rest against walls and study their mobiles. Some people seem to know everybody else, but others appear alone, standing separate to the crowd. They all have one thing in common, everyone here is exceptionally attractive.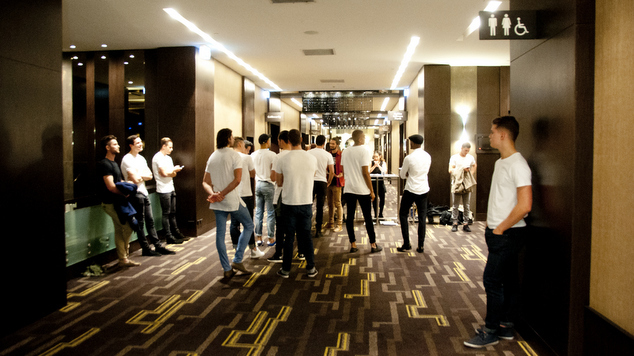 The boys are all dressed in blue jeans and white t-shirts, those with older t-shirts with moth-holes are ribbed by their fellow models for looking a little scruffy. Girls wear denim shorts and t-shirts.
They line up outside the room where the judges quickly see each model for just a minute each. Leading the judging panel is Mariella Harvey-Hanrahan the founder and director of the festival.
Creative consultant Zara Bryson, stylist Claire Metcalf and designers Alvin Fernandez from Ae'lkemi and Kathryn Cizeika from Empire Rose are also in on the decision making.
For Harvey-Hanrahan casting the models for the festival is a big milestone in her annual calendar.
"The countdown is on now," she proclaims as she watches each model come in to the room and walk for the judges.
While everyone lining up outside is handsome and beautiful Harvey-Hanrahan knows she's looking for some specific qualities.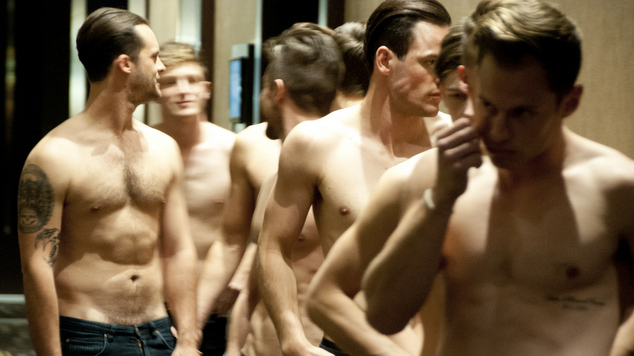 "I'm looking for someone who is going to make the show look fabulous," Harvey-Hanrahan said. "Someone who is a chameleon and be adaptable to different shows and different designer's aesthetics."
"It's about how they walk, do the have a strong presence, are they willing to push the boundaries for the camera. They got to be able to become something, they've really got to own it. They're an extension of the brand."
As we chat every minute another model enters the room, their name is announced, they walk down a catwalk, the judges look on and make notes on each contender. Each model pauses in front of the panel before leaving the room.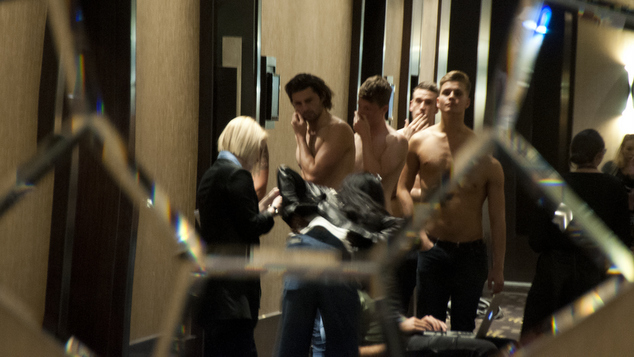 Now in its seventeenth year the annual festival continues to grow in both size and reputation. For Harvey-Hanrahan the challenge is to make each annual experience different to the previous outing.
"My motto is there's no point doing anything if you can't do it better than the one you did before."
Heading into the 2015 festival Harvey-Hanrahan is excited, "I think it'll be one of our best, it's strong and it's got strong bookends. The opening and closing is really important. If you look at fashion week's around the world the best ones all have a 'wow!' opening and a great closing event and I think we've got that."
"I think its going to be a fabulous!" Harvey-Hanrahan declares confidently.
The Telstra Perth Fashion Festival runs from September 15 to 20, for more info head to their website. 
Graeme Watson