Bibliophile | A dream dinner party becomes reality in The Dinner List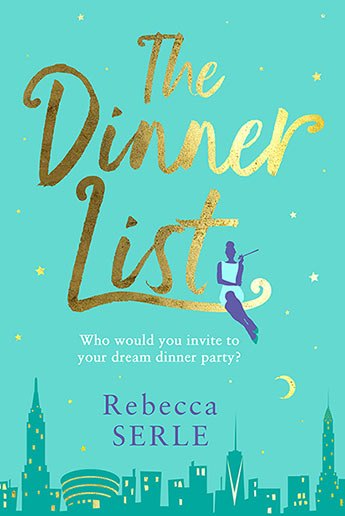 The Dinner List
by Rebecca Serle
Allen & Unwin
Stop everything you're doing. Take a deep breath. Think of five words that describe your current state of being. Go on … do it. Now think of five people, living or dead, that you would like to have dinner with. That's the basis for Rebecca Serle's fantastic novel The Dinner List. When Sabrina turns thirty, her best friend Jessica arranges for Sabrina's five nominated people to be at the restaurant, but Sabrina is late.
"'We've been waiting for an hour.' That's what Audrey says. She states it with a little bit of an edge, her words just bordering on cursive. That's the thing I think first. Not, Audrey Hepburn is at my birthday dinner, but Audrey Hepburn is annoyed."
Sabrina was named after the film of the same name, starring Audrey Hepburn, and who wouldn't want to have dinner with the screen icon? There is also her friend Jessica who arranged the dinner and her now-deceased father Robert who left her life when she was young and had another family. There's Conrad, the philosophy professor she admired and Tobias, the love of her life – even though she didn't actually know his name when she originally made the list.
It's a brilliant premise for a story (yes … unfortunately it is fiction) to explore the meaning of life. Each guest picks a topic for discussion and they select – family, history, responsibility, love and global responsibility. The novel takes from 7.30pm until midnight to cover these topics as Sabrina revisits the past and learns about history she had missed out on knowing. That's four and a half hours to solve and rectify the things that have gone wrong, so she can make amends and reboot her life.
At the core of Sabrina's search is her relationship with Tobias and this ten year love story unfolds in tandem with the progressing dinner. Sabrina knows that she can't turn back time and undo things that have already been done. As the clock ticks, she has to accept loss and find positives to be grateful for. Serle has dedicated her whimsical and thought-provoking book to those who have felt betrayed by fate or love. As she says, "Hang in there. This isn't the end of your story."
Lezly Herbert
 After some new books? Head to the Book Depository