Review | 'The Giants' explores Bob Brown's environmental activism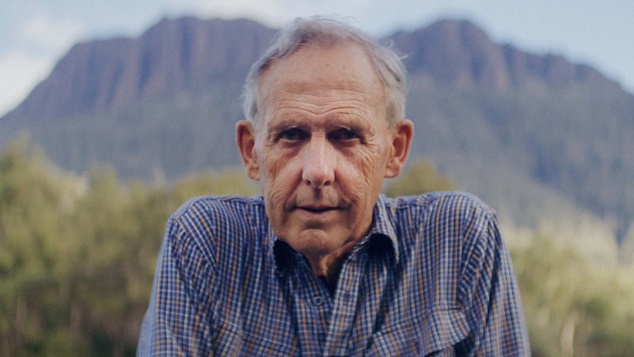 The Giants | Laurence Billiet and Rachael Antony | From 6th Feb | ★ ★ ★ ★
This documentary is about Tasmania's two living treasures. The first is environmentalist and first openly gay Member of Parliament in Australia Bob Brown, who founded the world's first Green Party. The second is the magnificent Tasmanian wilderness, and in particular the old growth forests that are under threat because Australia still has the highest rate of land clearing in the developed world.
It was Dr Brown's spiritual connection with the wilderness that motivated him to leave his medical practice and devote his energies to saving the Franklin River in 1983. His lone protests grew into a huge environmental movement with the help of Tasmanian photographer Peter Dombrovskis who brought the beauty of the threatened wilderness area to the world.
Brown realised that becoming a parliamentarian was going to give him more influence than being arrested for chaining himself to bulldozers and he served as a state and then federal politician while leading The Australian Greens. Although he retired from parliament a decade ago, he realised that environmentalists never retire.
Despite all his work, the Tasmanian government is still allowing the logging of old-growth forests and the decimation of a whole ecosystem that will never be replaced … to make toilet paper. As Brown says, this documentary is for the trees and the next generation to take up the fight for their survival.
Filmmakers Laurence Billiet and Rachael Antony want us to understand what we have to fight for. Using hyper-realistic 3D forest scans, they bring the complex interactions of the living forest to life. The cinematography captures the magnificence of trees that grow up to 100 metres high alongside the barren wastes left in the wake of bulldozers.
Just as the fantastic photograph of the Franklin River swirling around a rocky outcrop inspired the success of the No Dam campaign, it is hoped that this film will show how much these mighty trees need our help. "If thoughtful people who otherwise feel hopeless about the plight of nature come away thinking, 'I'm going to take action' or 'I'm going to start funding action or change my vote', then it will have been worthwhile," Brown says.
The Giants will screen at 8pm under the magnificent trees in the University of WA's Somerville from Monday 6 February until Sunday 12 February.
At the screening on Monday, Bob Brown will be in conversation with Meri Fatin for 20 minutes prior to the film screening. Go to perthfestival.com.au for tickets.
Lezly Herbert
---

You can support our work by subscribing to our Patreon
or contributing to our GoFundMe campaign.