Greater Together: Will Huxley on art, relationships & role models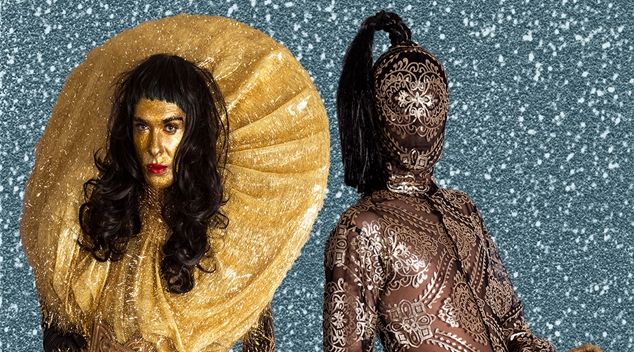 The Perth Institute of Contemporary Art are throwing their very first fundraising party, transforming the PICA building into a fabulous visual sensation.
Women of Music Production Perth will be taking over the dance floor all night long, featuring spins from local favourites Feels, and a selection of local female, trans and non-binary music makers, and Jen Jamieson is bringing her performance of Let's Make Love straight from Dark Mofo, promising to transform PICA into an 'oxytocin haven' and share the love.
Art stars The Huxleys will be also performing their theatrics for the crowd, making their Perth debut. Will and Garrett are partners on stage and in love, working together to bring their beautifully twisted creations to life.
We caught up with Perth expatriate and one half of the duo, Will Huxley, to find out about his creative journey since leaving our fair city and what partygoers can expect from his glittering return this weekend.
"It's nice to come back. Growing up I felt really alienated by Perth, just from being a different kid. I wasn't very sporty, didn't like the outdoors or anything like that…"
"I had a tough time growing up but when I go back now, it's so nice to be back in Perth, and to be asked to perform is really great. I'm excited!"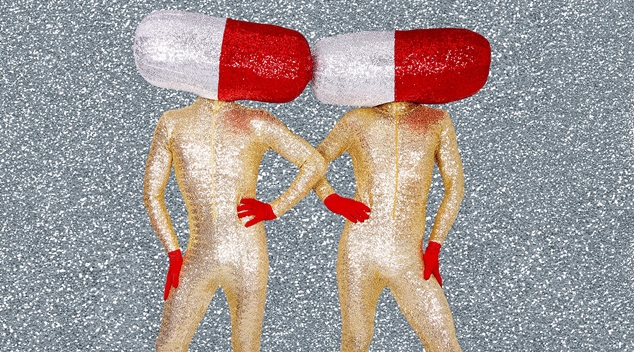 Huxley kicked off his performing life here at Hollywood High (now Shenton College), but after his first taste he wasn't certain that was the path he wanted to take.
"I got into WAAPA but decided I didn't want to do that, so I started studying film & photography at Edith Cowan University and moved away from performing," Huxley tells us.
"Ten years later I'm back as performance artist. I love performing now! As I got older I cared less about what people think, there's more freedom in being ridiculous and ageing disgracefully. I'm more comfortable with myself."
Feeling isolated in his hometown, Huxley found there were few visible queer role models during his formative years, so he packed up and headed over to the east coast – where he found much more.
"When I was at school no one even talked about being gay… I just felt really out of place. I didn't have any queer role models that I knew – all my role models were David Bowie, Prince, Madonna, Leigh Bowery. My role models were larger than life figures not local people."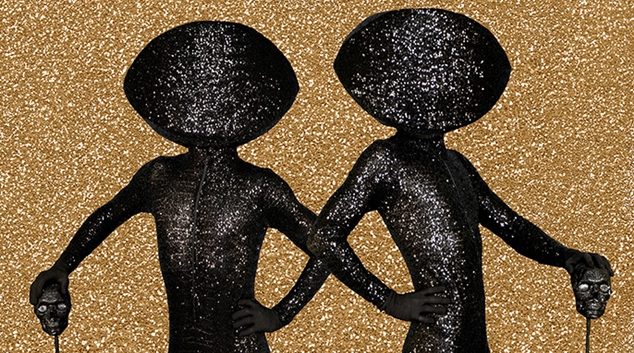 In Melbourne, Huxley met a Queenslander with a similar story to his own, and so begins the tale of The Huxleys.
"I just felt I had to leave Perth, and I got into the VCA and met Garrett and my life opened up from there!"
"Garrett and I have a very similar story, he comes from Queensland where it was very suburban – we both felt like we needed to leave where we came from, so we share that story.
"By working together as artists we encourage each other, it'd be so scary to do it on your own… we push each other to do more ridiculous and extreme things."
Having worked exclusively together for a number of years now, Huxley reflects back on the pair's first foray into performance as a duo.
"The Bakehouse Studios asked us to make a mural for one of the rooms as an art project, and we made this 7 metre glam rock image of ourselves. We always wanted to be glam rock stars like Bowie and T-Rex. So we made up this band called SOS (Style Over Substance), basically it was a glam rock band that had everything but the music. We had the costumes and back-up dancers, all to a ridiculous scale.
"It was posted in the studio, and then it was part of a book, and then they asked us to bring it to life and do a performance so we said 'Sure!' and brought SOS to the stage. Later we were asked to do it at Dark Mofo out of Tasmania and it was the big, first performance we did.
"People were so excited about the extreme costumes we were giving, and the ridiculousness, so we started to perform more and more. We started making costumes for artworks, and find ways to incorporate that into performances… Melbourne's queer scene is so great that there were lots of nights popping up where we were asked to perform… it all sort of snowballed from that initial glam rock idea we had."
After the massive success of the SOS project, Will and Garrett began working exclusively together as artists.
"We found we were stronger as a partnership, so we took on 'The Huxleys (that's my surname) and it became our thing."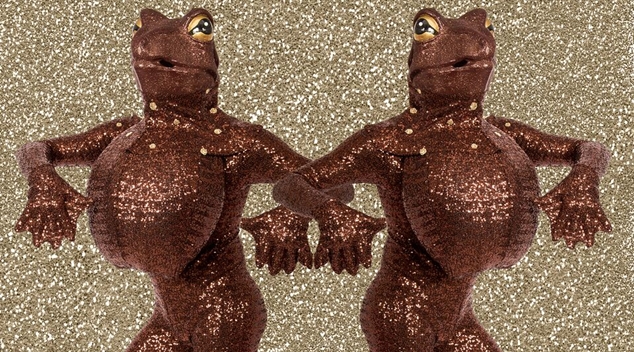 Though he found what he needed in love and art outside of WA, Huxley confirms that he is no detractor of Perth's arts scene.
"Nowadays though, there are a lot of artists from Perth that I follow. Things seem to have opened up a lot more in Perth, it seems like the creative scene is really great there at the moment!"
"I follow Gendermess and I love them. It's great following all of their costumes and make-up, I love it. I almost feel like if I had discovered that while I was there I may not have left."
Much like Perth's own avantgarde drag troupe, Huxley aims to surprise and delight audiences at this weekend's fundraiser with their larger-than-life costumes and bizarre antics.
"We like to challenge people with ideas of gender and body shapes. We like to make it surreal, lots of freedom is what we want."
When asked what people can expect from a Huxley's performance, Will's answer was succinct.
"Extreme shapes!" he laughed.
"That's something we're into at the moment! Just changing the idea of what to expect from a silhouette of a body. Taking away gender and embracing the ridiculous."
"It's also partially inspired by Bauhaus… but a striking silhouette is important to us. Also sequins. We love anything that's got that sparkle that takes it away from every day life. One of our key things is escapism – we want to give people some humour and joy."
"Take them away from the day-to-day and make it more magical."
The Huxleys will appear at Greater Together this Saturday night at PICA in Perth Cultural Centre. For tickets and more information, head to pica.org.au
Leigh Andrew Hill