'The Hypotheticals' is the latest production from The Last Great Hunt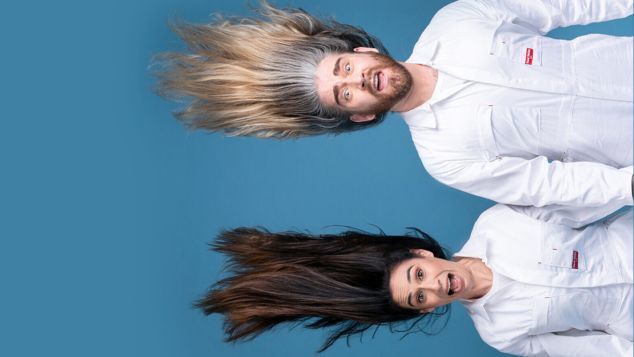 The Hypotheticals is the latest offering from innovative theatre company The Last Great Hunt, it's coming to the State Theatre Centre this July.
Winner of the 2020 NT Literary Award for Theatre, The Hypotheticals is both a deeply personal story and a work of imagination for the writer-performers Jeffrey Jay Fowler and Sarah Reuben, as they contemplate their futures and the future of their (yet to exist) children.
Meet two best friends in their mid 30's – a single straight woman and a partnered gay man – who are deciding whether to have a baby. Together.

They ask: What happens if a woman never meets the right partner? If a man is gay, isn't that evolution's way of telling him to step out of the gene pool? What does it mean to bring a child into a world that's burning? Is it right? Is it right for them? And…what happens if you have a kid and end up getting a really annoying one?
After a sell-out 2021 World Premiere at Darwin Festival, the creators are now joined by award winning director Adam Mitchell, and an all-new Western Australian team of designers to explore family, fantasy, and fear.
The production includes contributions from choreographer Laura Boynes, sound designer and composer Louis Frere-Harvey plus visual designer Matt McVeigh and lighting designer Peter Young.
Studio Underground, State Theatre Centre of WA, Saturday 29 July to Saturday 5 August, 2023. Tickets on sale now. 
OIP Staff, image by Daniel James Grant.
---

You can support our work by subscribing to our Patreon
or contributing to our GoFundMe campaign.