How will 'Carol' fare when the Oscar nominations are revealed?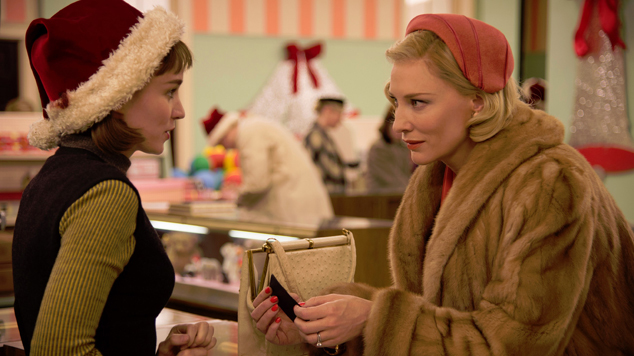 The romantic drama 'Carol' is in cinemas today and while Cate Blanchett didn't pick up a Golden Globe award on Monday, there's still a lot of Oscar buzz around this film.
Some critics are suggesting that co-star Rooney Mara might even join Cate in the list of Best Actress nominees. The studio is campaigning for her to be nominated for best supporting actress but some critics are predicting she'll be nominated in the other category.
The Oscar nominations will be out later today, read Lezly Herbert's review of the film below.
Carol  (MA)
Directed by Todd Haynes
Carol Aird (Cate Blanchett) is a wealthy New York mother who is separated from her husband. She is stylish, sensuous and seductive and not interested in her desperate husband Harge (Kyle Chandler) since discovering the joys of a lesbian relationship.
It is 1952 when Carol meets shy shop girl Therese Belivet (Rooney Mara) while shopping for a Christmas present for her young daughter. Their clandestine courtship blossoms as Carol's husband uses a 'morality clause' to fight for custody of the daughter.
Haynes cleverly reveals snippets of a lesbian subculture in an era where women had few powers and homosexual women had none. Based on Patricia Highsmith's novel written in 1952, everything in this film of forbidden love is perfect – the settings, the costumes, the music, the drama and the magnificent acting.
Cate Blanchett is certain to be the focus of the awards season for her emotionally-charged portrayal.