Thousands brave rain for Perth marriage equality rally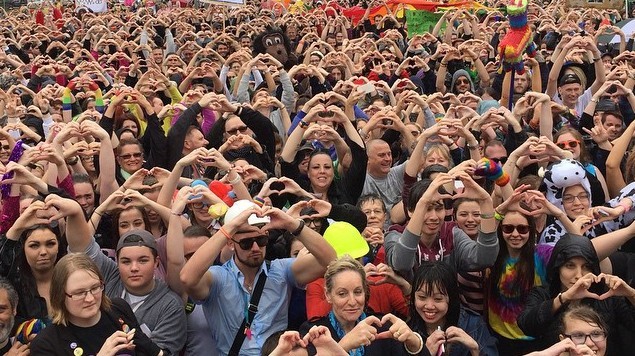 Looming storm clouds and steady rain did not deter over 5,000 people from attending the Love in Perth rally in support of marriage equality. Russell Square in Northbridge was aglow with colourful costumes, vibrant posters and hearty chanting against the dreary grey skies.
GetUp and Australian Marriage Equality, who co-organised the event, announced that Perth has trumped the east coast with the biggest turn out of participants yet.
Speaking at the event were Joey Cookman-McAuley (Playgroup with Pride WA), Rev Father Peter Emmanuel (Anglican Church), Samantha Davies (Trans advocate), Alannah MacTiernan (Labor MP), Sen Rachel Siewert (Greens), Stephanie Hastings (Grandmother/Ally), Ivan Hinton-Teoh (Australian Marriage Equality), Brian Grieg, Ingrid Cumming and Sally Rugg (GetUp)
Labor's Alannah MacTiernan spoke of disappointment in her country on this issue, echoing in her speech that "Australia used to lead the world, we were one of the first nations to give all men and woman the vote, regardless of property, regardless of gender. We were world leaders, ladies and gentlemen, now we aren't. Now we are pulling the chain. I think this is really sad that a country like Australia whose very story is based on equality that we should be bringing up the rear on this important issue."
Greens Senator Rachel Siewert was also fired up, certain that opponents of marriage equality were out of options.
"We are living through history and the bile and the bigotry and the homophobia we're hearing is the death throes of the homophobic minority before we achieve marriage equality! The Bernardis, the Abbotts, the Abetz's are wrong! Their love is no more important than yours and mine and ours!"
One of the organizers of the event, Sally Rugg, spoke earnestly of people that legislative changes may help to find happiness. Ms Rugg acknowledged that she was once indifferent to the issue, however with time and thought, she realised the debate was about more than marriage and more than individuals.
"What it actually means when the government of our country allows two people of any sex to marry each other… it sends a message.
It sends a message to the elderly couple who've kept their love hidden for forty years, out of shame. It sends a message to the same-sex parents who worry about how other people's homophobia is going to affect their children.
It sends a message to the 20-something woman who smiles through her best friend's wedding and has to hear that awful part of the marriage act that specifically excludes her.
It sends a message to the 15 year old boy out in regional Australia who can't imagine a future where he's accepted for who he is.
It sends a message to these people that, in the eyes of the law, you are the same and you are accepted and you are equal."
Update: 
"Today was absolutely fantastic, every rally we have around the country is just so inspirational. It's inspirational because it shows to us where we are on this issue of marriage equality… The community is behind us, the sentiment is just so positive it demonstrates to us what we could be as Australians. Perth has made me feel so proud to be Australian today," Ivan Hinton-Teoh said of today's rally.
Mr Hinton-Teoh also responded to comments made this morning by Agriculture Minister Barnaby Joyce,"It is pretty remarkable and I think it shows the desperation. An opposition to marriage equality where there are no legitimate arguments. The idea that we should actually be led on an issue of civil rights, on an issue of what makes us Australian in relation to trade is astonishing. No other… English-speaking Western nation has considered trade to be a legitimate argument to oppose marriage equality and it just shows to me that the arguments are done. It's over. We just need to achieve marriage equality and we need to stop arguing about it."
Sally Rugg of GetUp told OUTinPerth she was feeling "exhilarated, motivated, inspired. The Perth community have absolutely exceeded any expectations we could have had. It's so beautiful."
This story was updated at 5:05pm on July 5th 2015 
---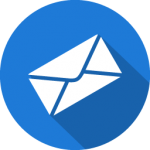 Subscribe
to OUTinPerth's E-Newsletter and keep up to date with the latest news.
Sign up now
.  
---