Cambodia hunts for people behind offensive image of their king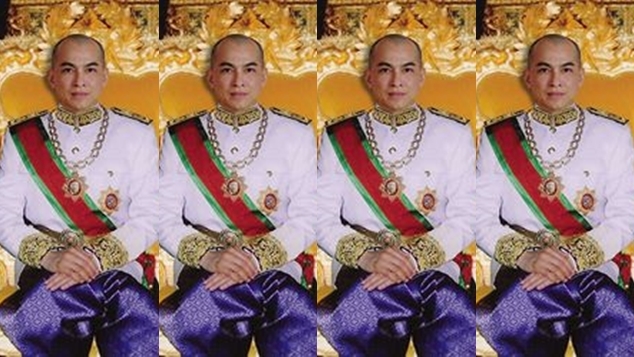 Cambodian police have announced that they will arrest three people who they believe are behind a recent image which saw the face of the country's king photo-shopped into a pornographic gay sex scene.
Unlike neighbouring Thailand, Cambodia does not have a law specifically outlawing causing insult to the country's monarch, and police have not confirmed what the three suspect will specifically be arrested for.
The image appeared on social media accounts in both Cambodia and Thailand over the last week, accompanied by a statement accusing the king of being gay.
It's a rare attack on King Norodom Sihamoni who is usually seen as being above political and social comment.
The 63 year old king succeeded his father in 2004. His father abdicated, and Norodom Sihamoni was his preferred successor.
Cambodia is one of the world's few elected monarchies. Who is the next king is voted on by a council and any member of the royal bloodline is eligible.
General Khieu Sopheak, spokesman for the Cambodian Ministry of Interior, confirmed an investigation was underway.
"We have got orders to arrest them," he told AFP News agency. "If we don't take action against them, more people might follow their act."
He declined to specify which law the three suspects might have broken but said: "The king represents the whole nation and they are insulting the king, which is like they are insulting the whole nation."
Prior to returning to Cambodia to take up his role King Norodom Sihamoni  had largely lived abroad working as a ballet teacher in France. Later he was Cambodia's ambassador to UNESCO. The monarch has never married and has no children.
Homosexuality has never been illegal in Cambodia. In 2004, after to his abdication the former King expressed his support for marriage equality. King Sihanouk said that he believed that God viewed homosexuals, as well as transgender people, as equal – because God has a wide range of tastes.
The country is largely supportive of the LGBT community, recently there have been popular films that showed same sex relationships, regular Pride celebrations and the country's first queer magazine was launched in 2015.
OIP Staff