Tim Hammond resigns from parliament triggering by-election for Perth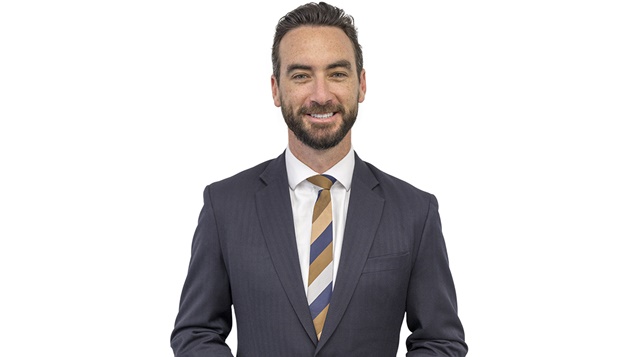 Labor MP Tim Hammond has announced his resignation from federal parliament, citing family reasons. The move will trigger a by-election for the inner city seat of Perth.
The the high profile lawyer, who was first elected to parliament at the 2016 election succeeding Alannah MacTiernan.
Speaking to radio station 6PR this morning Hammond said the toll on his family had become too much.
"I guess I'd reached the point after more soul-searching than I can describe this morning that it just wasn't working," Hammond said.
The politician said he'd come to realise that the role was stopping him from being the best Dad he could be.
"I have a six-year-old girl, a two-and-a-half-year-old girl and now a six-month old boy. The six-month-old was an unexpected but wonderful blessing that wasn't on the cards when I was elected two years ago.
"My wife and I had tried everything under the sun to make this work in a way that I felt it wasn't compromising my ability just to be the best dad that I could be."
Hammond initially served as the Shadow Assistant Minister for Resources, Innovation, Western Australia and The Digital Economy and Start Ups in the Labor Shadow Ministry. In September 2016 he was promoted to the full ministry as Shadow Minister for Consumer Affairs and Shadow Minister Assisting for Resources.
The first term politician had often been touted as a potential future Prime Minister. Hammond was a vocal supporter of marriage equality during the marriage postal survey.
Labor leader Bill Shorten thanked Hammond for his service and said he was disappointed he wouldn't be part of the opposition's team.
"After two years of travel and a lot of time spent on the opposite side of the country, Tim has decided to put his family first," Shorten said.
"As a colleague and a friend, I'm disappointed he won't be part of our next Caucus but as a husband and a father, I'm glad he'll be with the people he cares about most in this world." Shorten said.
Senator Penny Wong, Labor's leader in the senate said Hammond's resignation was a great loss for the party.
"Tim Hammond's departure is a great loss for Federal Labor. But there is nothing more important than those we love. I respect and understand his decision. And I wish Tim, Lindsay and the family all the best." Senator Wong posted to Twitter.
Praise for Hammond came form both sides of the political divide, Senator Mathias Cormann released a statement saying Hammond's resignation was a loss for Western Australia.
"While we are political competitors, we are also friends and colleagues involved in the same profession… Tim is a very decent, highly capable individual" Senator Cormann said.
Hammond said he would formally resign from parliament in the very near future, a move that would most likely see a by-election being held for his seat of Perth prior to the next federal election which is due in 2019.
The seat was been a labor strong hold for the last 45 years, Rick Charlesworth was the member for over a decade, he was succeeding by Stephen Smith who represented the constituency from 1993- 2003. When Smith retired from politics Alannah MacTiernan served one term in the seat before returning to state politics.
OIP Staff
---