Q&A: Labor and Greens stand by blocking plebiscite bill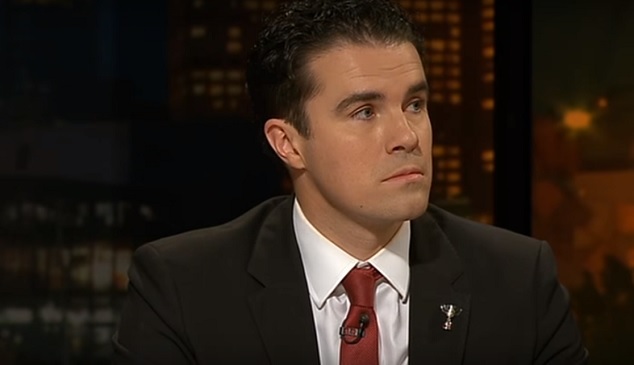 Last night's episode of Q&A broadcast from Docklands, Melbourne covered a wide-ranging itinerary from unions to sexism, Donald Trump and the ABCC, with a final question regarding the ill-fated plebiscite bill.
An audience member, who said he had recently become involved in the marriage equality debate since the coming out of a family member asked Labor MP Tim Watts and Greens leader Senator Richard Di Natale how they can say to Australia's LGBTI community they have "put people before politics" by announcing they would not support the government's proposed plebiscite bill.
"Really simply… because they've asked us to," Tim Watts answered.
"The Labor Party has listened to the LGBTI community, particularly since the last federal election when the future of this plebiscite was at risk and they told us very clearly that they don't want a process that asks the Australian people to vote on their status as equal citizens. They don't want a discriminatory process in order to deliver their equal rights.  They don't want to go through a process where their own mental health is assaulted by all of the crazy things we see from people who are very hostile to people in the LGBTI community."
The member for Gellibrand told the Q&A audience he has received hundreds of emails from the LGBTI community, claiming none of which have been supportive of the plebiscite.
When asked by moderator Tony Jones whether an assurance that the public vote would bind all MPs to adhere to the public decision would have had an impact on the decision, Mr Watts answered succinctly.
"I wouldn't have had a different view, no."
Industrial relations expert Grace Collier said she believes the situation is absolutely pathetic.
"I have friends that have been essentially married for 16 years. They've been wearing wedding rings… We're like children in the back of the car with mum and dad screaming at each other about which way to get to KFC. Mum wants to go down Smith Road, Dad wants to go down North Road. We all want to get to KFC and they're arguing about it… people's lives are being held up. Peoples relationships are being affected."
Greens leader Richard Di Natale expanded on Collier's fast food analogy to make his own point.
"If going down Smith Road where there's a drunken hoon travelling at 150kph that's going to do you harm, you wouldn't go down that road."
"We asked the people who are going to be affected by this and they overwhelmingly said we don't support this process. We want to get there, but not this way."
Senator Di Natale said while he was certain the plebiscite was doomed, he was optimistic marriage equality was still achievable under this government with a free vote.
"I don't agree with the premise of your question that marriage equality is doomed. The plebiscite is doomed. What better opportunity for the Prime Minister to salvage his leadership here."
"He can stand up to those right-wing dinosaurs inside his own party, show some leadership, be true to who he is."
OIP Staff
---
Sources