Tina Arena chats about her new album 'Eleven'
Tina Arena has just released her new album 'Eleven', which she describes a turning point in her career.
Arena will play a 'one night only' show at the Perth Concert Hall on February 26th 2016.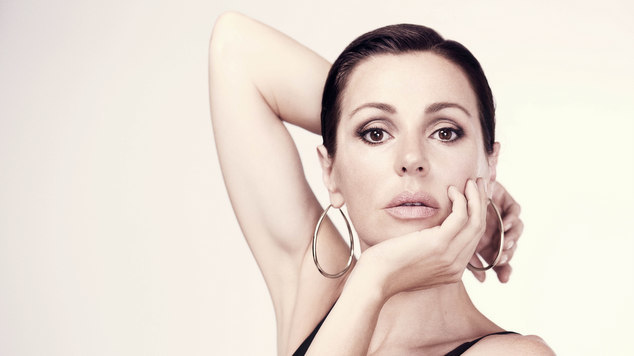 Arena's fans had to wait a long time for her last album. 'Reset' ended an eleven year hiatus of fresh material from the popular singer. This time Arena wasn't going to let her fans wait so long. Hot on the heels of the top selling album comes another, this ones titled 'Eleven'.
"You can't keep people waiting another three or four years, that's stupid – the world doesn't work that way." Arena said chatting on the phone from her Parisian home.
The singer, partner Vincent Mancini and son Gabriel have spent the last few years living half the year in France and the rest of the year in Melbourne. The family plan to move permanently to Australia when Gabriel's ready for high school.
Despite having a whole album of new material ready to deliver Arena said she didn't feel a lot of pressure to quickly follow up the platinum selling 'Reset'. Her goal heading into the recording sessions was to make a great record, what she describes as a 'turning point' record.
"I just wanted to make a record with people who I really like in fun conditions and that what it really was.' Arena said.
Eleven' was recorded around the world including sessions in Sweden, Paris, London, Sydney and Melbourne, and like her previous album Arena has collaborated with a mix of songwriters and producers.
Amongst her collaborators was Anders Wollbeck and Mattias Lindblom who contributed to her last record and songwriter Hayley Warner returns as well, but there's also new collaborations with Evermore's John Hume and singer-songwriter Kate Miller-Heidke.
The record has a more electronic and theatrical sound than Arena's previous albums which have normally fallen into the adult contemporary category. Arena said she was pleased to have some experimentation in the studio.
"It's nice to create songs where they create a visual image and you can imagine a story." Arena said.
To promote the album Arena has decided to make a series of short films rather than the traditional music video. The clip for the first single 'I Want to Love You' saw Arena appearing alongside actor Vince Colosimo.
Arena said she felt it was time for the way musicians approach video to change, noting that the way we watch music videos has changed, "There still there, but you have to go online to see them now, and they don't pop up on TV. I grew up with 'Sounds', 'Countdown' and 'Rage', where Saturday mornings or Friday night – where you'd come home and watch videos as you went to sleep."
"It's all become very complicated" Arena said. A longing for simpler times is something Arena sings about on the album. On the upbeat track 'Overload' she sings 'I've been lighting a match since 1980' and she said there are many things she misses from decades gone by.
"I absolutely without a doubt miss simpler times, things were less complicated back then." Arena laughs.
While many artists don't acknowledge some of their earlier work, Arena has come to embrace all of her past. On her Reset tour she dived into a spirited performance of her first single, the HiNRG 'I Need Your Body' and the title of the new album 'Eleven' marks her eleventh album. Her first was 'Tiny Tina and Little John' in 1977, a collaboration with her Young Talent Time co-star John Bowles.
"The number eleven surrounds me, I tend to look at the clock and there's always the number eleven poking in and around, it's symbolic, I'm also the first of the eleventh – it's my birthday. There's a lot of one's in my life, so I though what the heck, maybe this is what it's meant to be – plus it sounds good." Arena said.
As Arena gives a nod to her career's longevity by acknowledging her journey through albums one to eleven, the Australian music industry has announced it's going to bestow their highest honour, Arena is to be inducted into ARIA's Hall of Fame.
"I'm glad people remember and love those early albums," Arena said, "At this stage I'm just so grateful that people are still listening." Arena said, adamant that she'll never take her passionate fans for granted.
'Eleven' is out now, tickets to Tina's 'One Night Only' show go on sale on Monday November 16th from ticketmaster.
Graeme Watson
This article was updated at 4pm on November 2nd to improve clarity.