Tina Del Twist Sings the Blues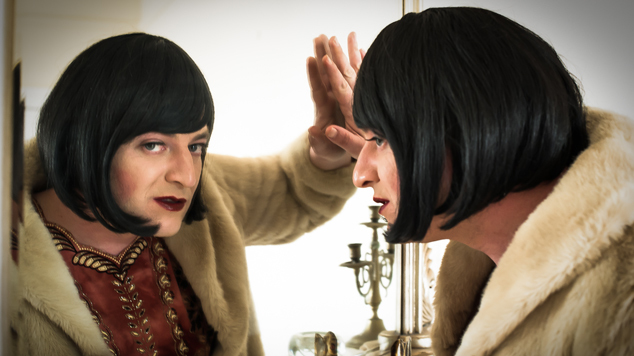 Award winning cabaret performer Wes Snelling is coming to Fringe World and bring his acclaimed show to the west coast.
Tell me about your alter-ego Tina Del Twist?
She's an old drunken lush, that's the best way to describe her, who sings the blues. She's a very fun character to play. It's a character that's developed over time. I get to be the diva that I don't get to be in everyday life.
What do you get to do as an old drunken lush that you don't normally get to do?
Fall asleep in the middle of songs, boss my guitarist around, I guess drink lots of gin, I think the beauty of the character is that the kind of songs she sings are quite bluesy and jazzy and soul and I think the reason the character developed strongly was because I didn't believe that I'd experienced enough pain to be able to go there as myself.
What are some of your favourite songs to perform?
There's 'Stairway to Heaven', a few originals which I love to perform, a song called 'Lest We Forget', which is a great song. A song called 'White Rabbit' by Jefferson Airplane. That's a really great song I love doing and 'Nature Boy'. We do a blues rendition of 'Waltzing Matilda' that's quite fun too.
Can you take any song into the blues or is it a special kind of song?
Tina can take any song into the blues. In fact she kind of plays with that in the show. Because I think every song has a light and a dark. If it's a good song, every song can go dark and light.
Tina Del Twist is appearing at Fringe World from February 4th – 10th, Head to www.fringeworld.com.au for tickets.