International Volunteer Day – Get Involved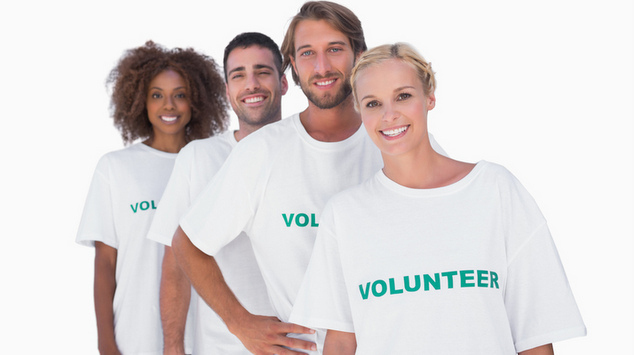 Today is International Volunteer day, an annual occasion established by the United Nations General Assembly in 1985 to encourage give volunteer organisations an opportunity to spread awareness of their causes and encourage people to get involved.
Here are some awesome organisations that accept volunteers and provide valuable services and facilities to the LGBTIQ community.
Living Proud:
Living Proud Inc, previously known as Gay and Lesbian Community Services, have been support, information and resources to Western Australia's LGBTIQ community for nearly forty years.
Living Proud have a peer counseling telephone line called QLife, health and wellbeing initiatives as well as providing community capacity building. They also offer professional training to improve workplace accessibility for LGBTIQ people, including the Opening Closets Mental Health training and other half-day and full day workshops.
Living Proud offer volunteering opportunities for those who wish to take an active role in the community and gain new skills and experiences. For some operations which require training (for example telephone counseling), those interested in volunteering can request to be informed of upcoming courses and volunteer intake. Contact Living Proud's Volunteer Coordinator Bella Broadway on 9420 7202 or email [email protected] for more information.
Freedom Centre
Perth's Freedom Centre is an organisation devoted to providing lesbian, gay, bisexual, transgender, intersex, gender non-binary, queer or questioning members of the community with information, support and a safe space to be themselves.
Freedom Centre provide online peer support, courses, workshops, events and drop in sessions for LGBTIQ youth. There's Freespace, a drop in sessions for all LGBTIQ people under 26, Outspace, an activity-based session, Gender Q, for gender-diverse youth, QCulture for Aboriginal and Torres Strait Islander youth who identify as LGBTI or Q, Junior Agenda, for gender diverse community  members under 18, as well as a number of other social events throughout the year.
Freedom Centre relies on volunteer support and provide valuable opportunities for young people to get involved, make a difference. Freedom Centre volunteers are between 18 and 26 and musty complete introductory training. Contact Freedom Centre's coordinator Dani Wright for more information at [email protected]
WA AIDS Council
Established in 1985, the WA AIDS Council provide a wide range of services in the prevention of HIV and the treatment and care of people living with HIV/AIDS.
The WA AIDS Council run AIDSLine, a confidential and anonymous telephone service providing information education and referral on issues including HIV, safe sex, STIs, sexuality, hepatitis and testing. They run a number of social and educational courses and events, a needle and syringe exchange program, an Indigenous Program aiming to provide holistic, culturally appropriate services for and with the indigenous community in the metropolitan area and rural and remote areas of Western Australia. They also offer professional training and development for potential volunteers, community groups, government and non-government organisations and individual professional bodies.
The WA AIDS Council uses the work of volunteers in a range of areas including clinical services, community engagaement, office support and special events such as STYLEAID, the annual fashion fundraiser. For more information on volunteering for the WA AIDS Council, email [email protected]
Lifeline WA:
Lifeline WA are part of nationwide suicide prevention organisation Lifeline, who aim to prevent suicide, support people in crisis and create opportunities for emotional wellbeing.
Lifeline WA provide online crisis support chat and 24 hour telephone crisis support. People can call Lifeline for support on a range of issues including anxiety, depression, loneliness, abuse and trauma and stress from family, work or society.
Lifeline also provide self help services for family and friends, information and resources for care givers and those who wish to help, and run education and training programs that aim to increase understanding of mental wellbeing and suicide prevention in the workplace and community.
Lifeline WA utilize volunteer work for a number of their operations including administrative duties, fundraising, and the telephone crisis support line. Find out more about volunteering for Lifeline here.