Today is Intersex Awareness Day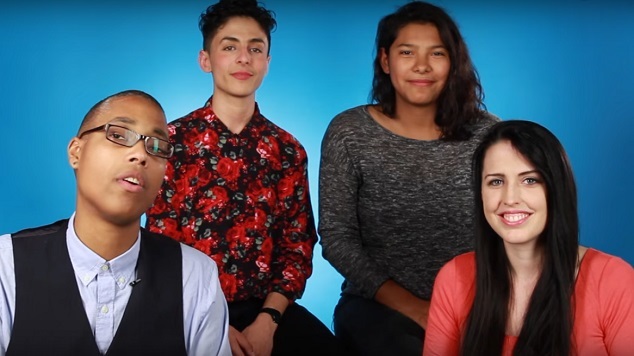 Today is Intersex Awareness Day, a day to acknowledge and spread awareness of the issues faced by the Intersex community as well as celebrate the I in LGBTIQ.
The term intersex denotes people whose biological sex cannot be classified as female or male, and may have biological attributes of both sexes or lack those considered necessary to be defined as male or female.
The intersex community are often misunderstood, or mis-categorised by the wider community due to the lack of awareness and understanding. Many intersex people have suffered from the lack of information and resources available, as well as denial of the right to choose one's own identity or definition.
One example of misunderstanding was broadcast on Monday night's episode of Q&A. US journalist Christine Dolan, speaking on marriage equality, expressed her confusion about the presence of I in LGBTI.
"Well we have same sex marriage, it went up to the Supreme Court as everybody knows, but now we have morphed into a conversation in the states about no gender, I am neither a female nor am I a male, ok," she said.
"Our tsar of the LGBT is now LGBTI now that's not speculation, he was appointed by Obama at state department and it changed from LGBT to LGBTI," Dolan continued.
"I had to literally ask someone what does 'I' stand for and then when they told me I said 'how does that work', 'how does that work', 'how does that confusion work'."
Q&A host Tony Jones did not ask Dolan or other panelists to expand on the question, and moved on.
Intersex Awareness Day falls on October 26 to mark the first public demonstration by intersex people in the United States. Activists from the Intersex Society of North America picketed outside the American Academy of Pediatrics, fighting against unwanted genital cosmetic surgeries of intersex children.
In 2013, the Australian Senate published a report entitled 'Involuntary or coerced sterilisation of intersex people in Australia' which noted issues with current medical practices that the Senate deemed "disturbing".
The report recommended deferring interventions that are not medically necessary, linkages between community groups and hospitals, national human rights-based standards and more effective oversight, as well as increased funding and support.
Acknowledging inaction at a federal level, the New South Wales Legislative Council passed a motion in 2014 affirming Intersex Awareness Day and urging the state government to work with the federal government to implement the recommendations. So far, no action has been taken by the Australian Government.
Watch this video below from Buzzfeed of Intersex people sharing their personal experiences.
For more information on Intersex issues and support services in Australia, visit OII.org.au

---
Sources