Todd McKenney offers public apology to his family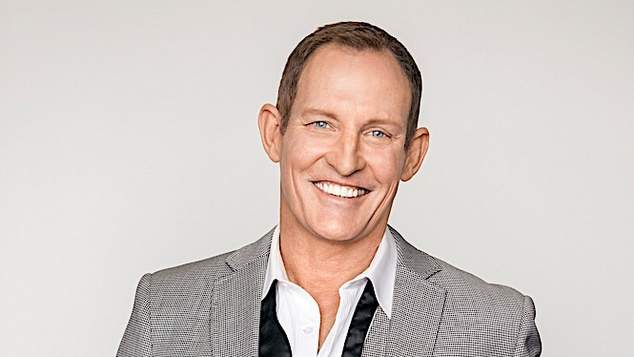 Entertainer Todd McKenney has offered a public apology to his family saying he hopes they'll be able to sit down and talk in the future.
"After the events over the past week. I'd like to apologise for any hurt caused to members of my family. It was NEVER my intention to hurt anyone. I'm so sorry. Hopefully we can sit down together one day and discuss any issues out of the public eye." McKenney posted to his Twitter account earlier today.
His apology comes a week after he revealed that his former partner had gone on to marry his sister. Prior to McKenney's revelation the public were unaware that he'd been in relationship with much loved singer Simon Gallaher.

McKenney appeared on Melbourne's queer radio station JOY 94.9. Chatting to Benjamin Norris on the program Word for Word he recounted his childhood growing up in Perth. McKenney revealed that his parents had split up when he was young, and he'd grown up with his Mum and his sister Lisa.
When Norris asked what kind of relationship he has with his sister McKenney said it was "weird", revealing his sister was married to his ex-boyfriend.
"She married my ex-boyfriend, and is still married to my ex-boyfriend, and just has never mentioned it to me.  It's weird isn't it?" McKenney said, noting that he'd never spoken about the situation publicly.
McKenney said he had been in a relationship with respected performer and producer Simon Gallaher for five years.
Gallaher was a household name in the early 1980's make regular appearance on television and stage. The piano playing singer had a popular variety show on ABC and later went on to produce popular stage productions of Gilbert and Sullivan operas starring alongside John English.
"We did Pirates of Penzance together." McKenney said, noting their relationship lasted for five years, "It wasn't a weekend fling at the drive-ins"
McKenney said the first he knew that his sister was dating his former partner was when cast mates in Cats told them about the relationship.
"They got married, they've got three kids, and I'm close to their kids." McKenney said before saying his philosophy was "go for it – if you're happy – got for it."
The musical theatre star said he had never been close to his sister Lisa, describing their relationship as "chalk and cheese", but he said he was tired of not being able to talk publicly about this part of his life.
McKenney said he realised everyone would now be talking about the revelation but said, "he didn't care".
The entertainer said he turned down opportunities to write his memoirs on more than one occasion because he didn't think that it would be fair to speak about this time in his life until the couples children were older.
Gallaher, who has never previously spoken about his sexuality, has hit back labeling McKenney a "headline whore".
While he was a huge TV star in the late 70's and early 80's, today Gallaher and his wife Lisa shun the limelight to live in relative obscurity in Queensland.
"I have only one thing to say. Todd McKenney is a Headline Whore. Shame on him. His sister on the other hand is the love of my life and wife of over 31 years. I love her to the end of the world." Gallaher posted to his Facebook page earlier this week, according to the Sydney Morning Herald.
On social media McKenney has been criticised for making the information about Gallaher's sexuality, while some people have questioned JOY 94.9's decision to air the interview.
The broadcaster has not responded to OUTinPerth inquiries about the ethical decision to air the interview, but host Benjamin Norris spoke to the Sydney Morning Herald and defended the interview.
"We are an LGBTI community radio station. Naturally my subjects are asked about issues which are relevant to our listeners, especially around their sexuality and how that has impacted their careers and lives," Norris told Fairfax Media. "Todd knew exactly what he was doing. It was his relationship too."
OIP Staff
---