Tom Ballard Takes on the Nation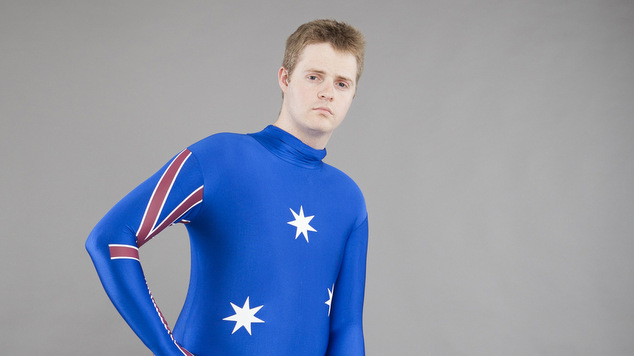 Tom Ballard is exploring the Australian national identity armed with nothing but his wit and some tales of hilarity from a 1995 family holiday in which he was driven halfway around the country. I was lucky enough to catch up with the former Triple J breakfast host so he could give the lowdown on what his latest show 'UnAustralianish', is all about.
"I think there's lots of awesome things about Australia but I think there's lots of things that really suck and we need to work on and I think it's such a weird time now because I wouldn't be able to tell you who we are, or what we're doing, or what we value.
"This show is a personal story I have about my relationship with Australia, and that lets me make an occasional political point along the way. Plus there's a whole bunch of photos of me as a kid. I have an actual slide projector with photos about the holiday, so you get to see photos of me as an adorable kid. "
In a show all about being Australian, it seems fitting that Ballard is helping out his fellow countrymen. He's been collecting donations for Welcome to Australia, a welcome centre based out of Adelaide that helps new Australians get settled.
"I think they're a really positive thing. Stopping the boats is all very complicated and we don't want people to die on the sea, we don't know how to do all that but we do know that there are people here who just need furniture and they need to learn English. So Welcome to Australia's really about doing those kind of practical one on one things, which I think is really awesome. And it was insane. Over the Adelaide and Brisbane one we raised about three thousand bucks just from people chipping in at the end of the show. So that feels good. "
Ballard has also taken on the role of ambassador for beyondblue, hoping to promote mental wellbeing, in particular for LGBT youth.
"Visibility is half the battle, right? So, if I'm ever talking about stuff like mental health issues or young gay people, then I guess it's all good news. "
Sophie Joske