Tom Daley Does The Mobot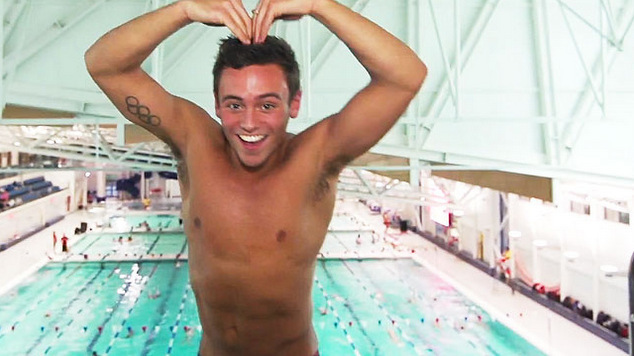 British diving champion Tom Daley has posted a new video of him doing a dance called the Mobot. We've got nothing against just posting a video of Daley dancing in his speedos…but here's the back story.
Earlier this year British TV presenter Claire Balding and runner Mo Farrah were appearing on the UK panel show A League of Their Own. As part of the television show's proceedings they devised a victory dance for Farrah to perform at the Olympics. Farrah performed The Mobot after winning the 5,000m and 10,000m races.
Now in conjuction with Virgin Media, who have promised to donate two pounds for each person who uploads a Mobot video to YouTube, the runner is raising money for his charitable foundation.
Learn The Mobot with Mo Farrah, upload your own video, and check out Tom Daley's moves. The track was written by electronic duo Tigermonkey. Other creating Mobot videos include Example, British band The Feeling and Richard Branson.
Will this help everyone get over Gangnam Style?