Tony Abbott tries to take credit for making marriage equality happen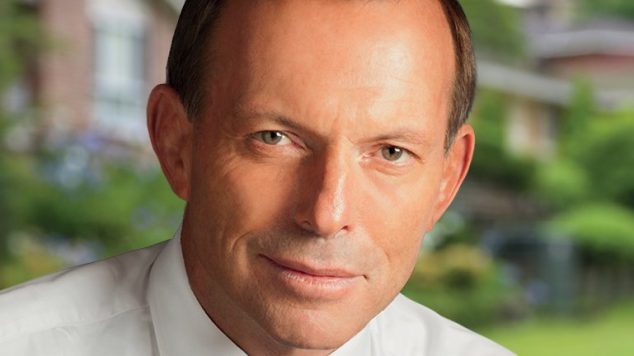 Former Prime Minister Tony Abbott has claimed credit for making marriage equality happened even though he campaigned against it for over a decade.
In an interview published in Nine newspapers over the weekend Abbott discussed a wide range of topics, including his decision to fight against a parliamentary vote on the issue and come up with the unusual procedure of a postal survey.
Abbott says he's now in the fight for his life to keep his seat of Warringah after independent Zali Steggall announced she would stand against him.
One area the constituents of Warringah strongly disagree with their local member is the issue of marriage equality. While Abbott worked hard to avoid the issue coming to a vote in the parliament, when it was finally put to the people his seat vote 75% in favour of allowing same-sex marriage.
Abbott now says that while he was against marriage equality, without his leadership it would not have been decided.
"When all is said and done, I helped to make the thing happen," Abbott said. "I set up the process which opened up the possibility and even the likelihood of change. Now that it has happened, I absolutely accept the outcome. It's the law of the land and that's the way it is."
The attempt to claim responsibility for providing a pathway for marriage equality has been widely mocked on social media.
Following Ireland's historic vote in favour of same-sex marriage Abbott rued out a popular vote for Australia. When party members Warren Entsch and Tim Wilson put forward a bill to be submitted to the parliament, Abbott called a joint party room meeting to discuss the issue.
The unusual step of inviting coalition partners The Nationals into the party room discussion bolstered the number of conservatives in the discussion. After a marathon party room meeting that lasted late into the night Abbott announced a plan to hold a national vote sometime after the 2016 election.
After Abbott was replaced as Prime Minister by Malcolm Turnbull the proposal to hold a plebiscite failed to be passed by the parliament. Then the idea of a postal survey was put forward. Abbott campaigned against marriage equality throughout the survey period, and when the legislation finally reached parliament he abstained from voting.
OIP Staff
---