Tony Abbott wins Golden GLORIA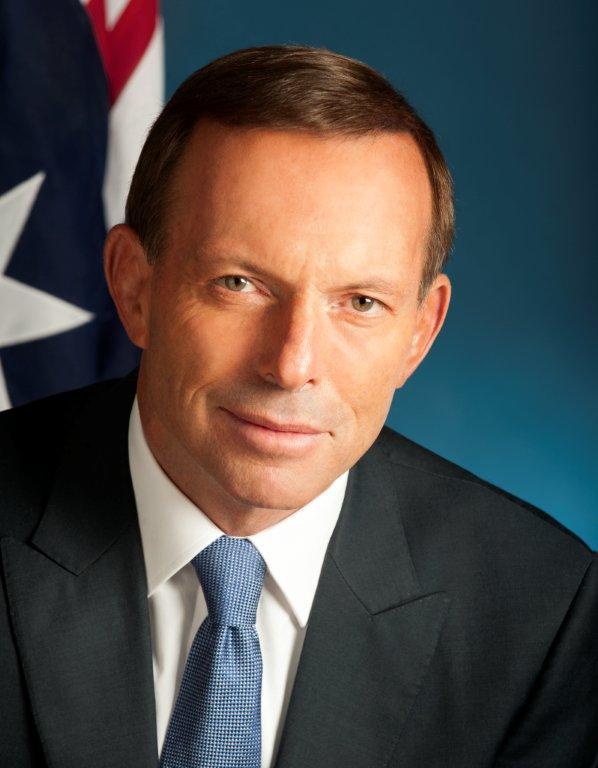 The 2014 GLORIAs (Gay & Lesbian Outrageous, Ridiculous & Ignorant comment Awards) took place in Sydney, honouring the most preposterous comments made about the LGBT community.
Barbra Blacksheep hosted the GLORIA ceremony dinner.
Our very own Prime Minister Tony Abbott took out the top award, the coveted Golden GLORIA, for this comment he made regarding same sex marriage:
"I'm not saying our culture, our traditions are perfect but we have to respect them… … I'm not someone who wants to see radical change based on the fashion of the moment."
He also received the GLORIA for Politics & Law for said comment.
Uganda's Minister for Ethics & Integrity Simon Lokodo took out the International GLORIA for saying "It is a social style of life that is acquired… They chose to be homosexual and are trying to recruit others. … If they were doing it in their own rooms we wouldn't mind, but when they go for children, that's not fair. They are beasts of the forest…. Homosexuality is unnatural, abnormal and strange to our cultures… It has no output whatsoever; it only does damage and destruction. You cannot have a right to be a sick human being. There is no right in homosexuality. It must be cured…. Excretion is through the anus, like the exhaust of an engine. The human body receives what it takes from the mouth. They're twisting nature the wrong way. Homosexuality will destroy humanity because there is no procreation; it will destroy health because the backsides will not hold."
The GLORIA for Religion was awarded to Penrith Christian School for this double whammy: "We believe that homosexuality and specific acts of homosexuality are an abomination unto God, a perversion of the natural order and not to be entered into by His people." And "We believe the practice of attempting to or changing ones gender through surgical and/or hormonal or artificial genetic means is contrary to the natural order ordained by God"
The GLORIA for Silliest GLBTI  Comment From Within the GLBTI community went to openly gay federal election liberal candidate for Sydney Sean O'Connor for preferencing the Christian Democratic Party (CDP) on his How To Vote card above Tanya Plibersek for Labor and The Greens.
The GLORIA for Media was won by this editorial in the Bairnsdale Advertiser 'Trans-genderism is the enemy of healthy childhood development'.
And last but certainly not least, Anthony Mundine took the GLORIA for Sport for this comment he made regarding the ABC TV series 'Redfern Now' "Watching redfern now & they promoting homosexuality! (Like it's ok in our culture) that ain't in our culture & our ancestors would have there head for it! Like my dad told me GOD made ADAM & EVE not Adam & Steve."