Top 10 Stories of 2013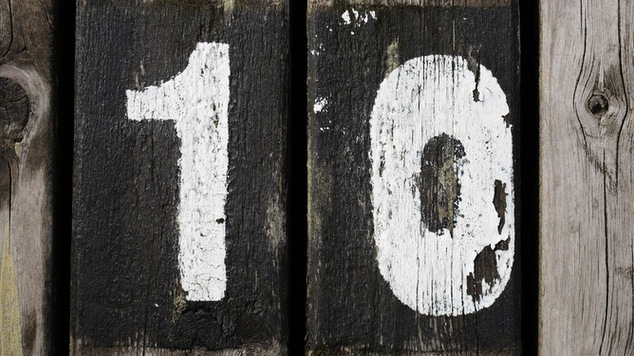 Here's the 10 most clicked on stories of 2013.
10. Tina Arena's New Album – Track by Track
One critic called Tina Area's comeback album her 'Whispering Jack' – one thing we know is this album has been the most played CD in the OUTinPerth office in 2013, a bunch of readers also scored autographed copies. Published Oct 20.
9. Sex Party Candidate Apologises
Melissa Star, a Victorian candidate for the Sex Party in the federal election, offered an apology after she made inappropriate comments following the death of  local activist Amber Maxwell. Published Aug 26.
8. A Beginners Guide to Khan Chittenden
The Perth raised actor caught our attention in the miniseries 'Paper Giants: Magazine Wars' but we've following his career for many years including his work on stage in 'Equus', and the film 'Clubland' and the TV series 'Blue Water High' and 'Dangerous'. Published June 3.
7. Stephen Fry: Putin is making scapegoats of gay people, just as Hitler did Jews
Broadcaster, actor and activist Stephen Fry didn't pull any punches in this open letter to the President of the International Olympics Committee and British Prime Minister David Cameron. Published Aug 7.
6. Local Cafe Introduces Suspended Coffees
Victoria Park cafe the Sparrow's Nest got a lot of attention when they brought in the concept of suspended coffees – buying a coffee for someone who might not be able to afford one. OUTinPerth was the first to report on this story which was later covered by virtually every other newspaper in WA. Published April 15.
The TV series 'Wentworth', Foxtel's remake of the classic Aussie drama 'Prisoner', was a big hit this year and so our June cover interview with actress Nicole Da Silva. The show will be back on TV screens in the new year. Published June 10.
The local LGBTI community suffered a great loss when local activist Amber Maxwell passed away. The prominent activist's passing galvanised community focus on suicide prevention, homelessness and the many struggles faced by people of diverse gender. Published Aug 26.
3. Big Brother Features Hot Lesbian
She might not have won big brother in 2013 but bi-sexual Tully probably got the most headlines during the show's run. Published July 29.
2. Perth Woman Abused on Public Transport
Annick Phan, 24, was catching public transport in central Perth when she encountered a barrage of abuse from another passenger. Following the publication of this story hundreds of local LGBTI people expressed that they wished they had been on the bus to offer support. Published Nov 19.
1. Protestors Asked to Remove Anti-Abbott T-Shirts
In November police attending the rally for marriage equality asked protestors wearing T-shirts with the slogan 'F..k Tony Abbott' to remove them. A representative of the Prime Minister's office recently updated OUTinPerth that the Prime Minister supports freedom of expression. Published Nov 23.
Readers seeking support can contact Lifeline on 13 11 14, or Kids Helpline on 1800 551800.