Trampolining? There's No App For That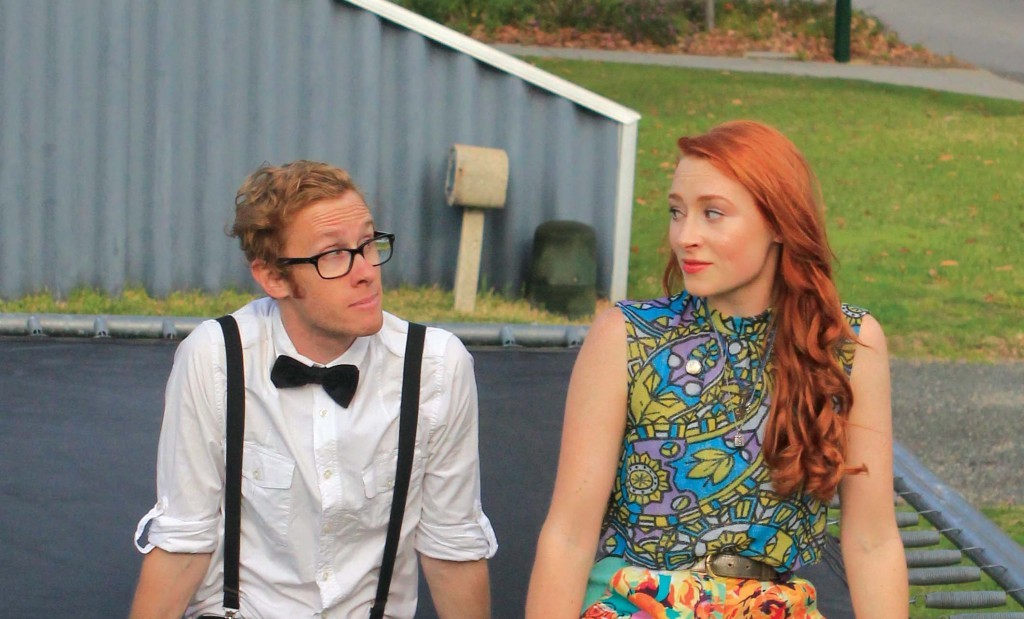 West Australian performer Shane Adamczak, best known in Perth theatrical circles for his alter ego Zack Adams, is returning for his first show here since 2011.
Adamczak, currently based in Canada, wrote, produced and designed Trampoline, a love story about the awkwardness of courtship seen from the perspective of Matt, a dreamer who likes to trampoline.
Adamczak took out best local comedy act at last year's Fringe World Festival and has been nominated three times for the Just for Laughs comedy award at the Montreal Fringe Festival.
Joining Adamczak on stage will be fellow local performers Amanda Woodhams and Ben Russell, both of which have achieved considerable success internationally.
Adamczak told OUTinPerth that he fell in love with Montreal after taking his fringe show their on a tour.
"It's been amazing, the reason I decided to stay in Montreal was because I fell in love with the city. I met a really good bunch of people and got my foot in the door with a bunch of great company's that I wanted to work with," said Adamczak.
One thing Adamczak was less prepared for was the city's severe winter, "It's brutal," said the performer, "It was my first winter with snow, that was really cool, I enjoyed the novelty of that. Somedays it was minus forty, which is just insane!"
With all three cast members having been living overseas recently, Adamczak says it was a case of perfect timing that they were all available for this show.
"It's just worked out perfectly, Amanda's been  in L.A most of this year, Ben's been in Chicago for three years now and Damon's just come back from Italy and Edinburgh, so it was perfect timing."
The play origins came when Adamczak started writing a fake dream journal about a character called Matt. Each day the author would become the character of Matt and update his online blog about his dreams.
"I'd write about this guy who was in his therapy, and part of his therapy was her had to keep a journal of his dreams. I started to developing his character and the other characters in his world and I started to fall in love with them and thought that he deserved more than a blog."
Adamczak laughs as he recounts that some his friends didn't realise that Matt was a fictional character, but became concerned that Adamczak was becoming quite obsessed with the postings of the blogger.
Delve into the world of Matthew when the play 'Trampoline' opens at The Blue Room from 8 – 26 October.
OIP Staff