Trans Activist a Favourite for Men's Health Cover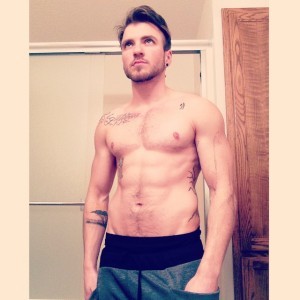 Transgender activist and YouTuber Aydian Dowling has become a favourite for a poll asking readers of Men's Health Magazine to vote for the next 'Ultimate Guy' to grace the cover.
Dowling documented his gender transition through his YouTube channel ALionsFears, and has since been offering support online for other transgender people.
Dowling recently attracted online attention by recreating Adam Levine's 2011 Cosmopolitan photo shoot in which he appeared completely nude with only his partner's hands covering his genitals.
Dowling also launched the clothing brand Point 5cc, which was first created to raise funds for his top surgery but has since remained active and developed a binder exchange program and an annual transgender surgery fund to offer support for others.
The vlogger's campaign to be named the next Men's Health Ultimate Guy has captured international attention. Dowling has thus far racked up over 38,000 votes, putting him more than 28,000 votes ahead of the current runner up.
The Men's Health Ultimate Guy must be physically fit, have a healthy lifestyle and give back to the community. Participants go through a rigorous judging proccess, with the winner being announced in September. You can vote for Dowling on the Men's Health website.
OIP Staff
Image: Instagram @alionsfear