Trans actress Nicole Maines cast as TV's first transgender superhero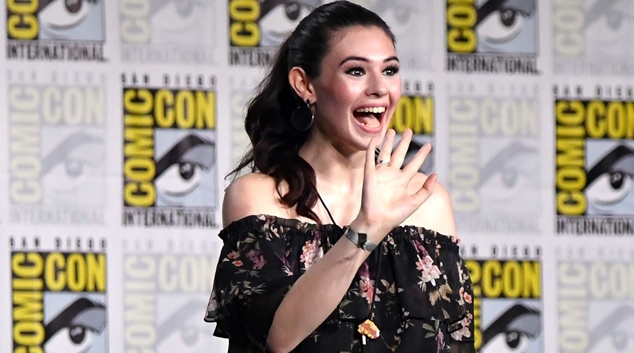 21-year-old transgender actress and activist Nicole Maines is set to join the fourth season of The CW's Supergirl as television's first transgender superhero.
Maines has been cast as Nia Dal – also known by her alter-ego Dream Girl – a young transgender woman who is Supergirl's ally and mentee.
"I've been doing a lot of auditions lately because a lot of different shows have been really eager to tell the story of transgender people," Maines said at San Diego Comic-Con last weekend.
"It seems only fitting that we have a trans superhero for trans kids to look up to. I wish there was a trans superhero when I was little."
Previously, Maines has starred in two documentaries focusing on her experience as a young transgender person, and is known for her activism – successfully suing her school district in 2014 for being denied access to the female bathroom.
Speaking with Variety on her casting, Maines said we've seen some representation for transgender people on screen, "but it hasn't the right kind of representation."
"I think we're in a time right now where more than ever representation in the media matters. And what we see on television has a very dramatic effect on our society."
Season 4 of Supergirl premieres this October.