Trans* High Court Win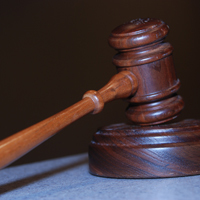 One of the transgender men who was awarded gender recognition by the High Court of Australia today says the landmark decision could affect gender recognition laws around the country.
Two WA transgender men were awarded gender recognition today by the High Court of Australia, overturning a previous appeal by the WA Supreme Court.
The High Court decision now means the two applicants, known as AH and AB for legal reasons can now apply for the sex to be changed on official documents like birth certificates and licenses.
In 2008, the applicants were denied gender recognition from the WA Gender Reassignment Board. Following an appeal, the State Administrative Tribunal (SAT) overturned the decision and granted both men their certificates. But last year, the Supreme Court of Western Australia denied the two men their gender recognition certificates after the state Attorney-General Christian Porter appealed a decision by the SAT.
In April this year, both applicants took the ruling to the High Court of Australia.
One of the applicants, known as AH told OUTinPerth the ruling was a historic one.
'It's still sinking in to be completely honest but I'm very, very excited,' he said.
'It's been dragging on for years literally and to have a unanimous decision from the High Court really indicates what we've been arguing all the way through.
'I'm excited about, not only the fact that we finally won this thing, but what it means for trans* people in WA and potentially around the rest of the country too.
'Basically what it means is that we were issued gender reassignment certificates after the administrative tribunal decision but we haven't been able to use them because they've been under appeal.'
'What this ruling now means is that we can go use them now, we can get our birth certificates amended and change any documentation that we need to.'
A consortium of transgender and intersex organisations has welcomed the High Court decision. TransGender Victoria spokesperson Sally Goldner said the decision was in line with the Australian Human Rights Commission's 2009 Sex Files report that recommended surgery not be a pre-requisite for legal recognition of a change of sex.
'The High Court ruled that the law should be applied in a beneficial way that makes life easier, not harder for people, and therefore that there was no justification for requiring people to have costly and unnecessary surgeries in order to have their sex recognised.'
A Gender Agenda spokesperson Peter Hyndal hoped the ruling would set a precedent for gender recognition laws in Australia.
'To this end, we call on other State and Territory Governments around Australia to reflect the High Court's decision in their interpretation and administration of the law and to act on the recommendations of the Australian Human Rights Commission Sex Files report.'
'We would like to acknowledge that this historic case would not have been possible without the generous pro bono support of Freehills.'
"We congratulate AH and AB and also people like Conor Montgomery in NSW for their courage and determination in tackling unfair situations. They make a huge difference for the lives of many other people in standing up for what they believe.'
Benn Dorrington