Landmark study into trans youth finds high risks of suicide and self harm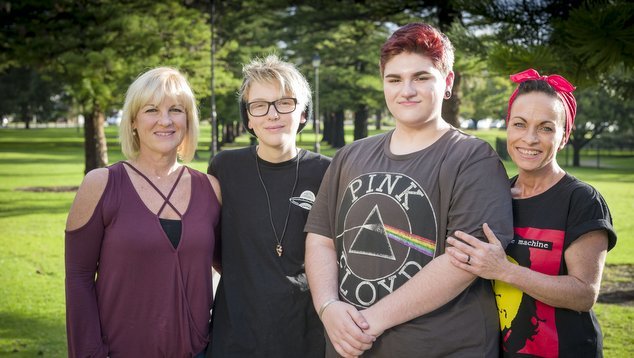 A ground-breaking survey by the Telethon Kids Institute in Perth has found trans young people are at high risk for suicide and are approximately 10 times more likely than other young Australians to experience serious depression and anxiety.
The landmark research not only surveyed trans youth but also investigated the experiences and needs of their parents and caregivers.
The report recommends that more funding and services are needed for transgender youth, and existing service providers need to invest in more education and upskilling of staff.

Researchers also call on the government to allow more medical services for transgender people to be covered by Medicare, and suggest that private health providers should include trans health needs in their coverage.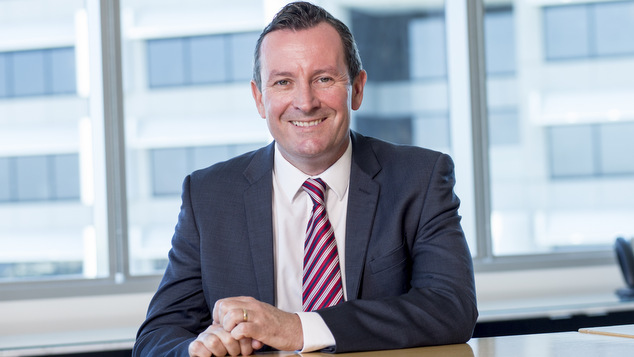 Western Australian Premier Mark McGowan said the figures in the report were disturbing, and he hoped the government's recent commitment to a new round of funding for mental health support would help address the issue.
"The figures are disturbing." McGowan said upon hearing of the latest research.
The Premier said his government was assisting trans youth through support of marriage equality, a commitment to the Safe Schools Coalition anti-bullying program, and renewed funding for mental health organisations.
"We're doing everything in our power to promote harmony, and equality, and understanding." McGowan said. "We've just announced funding for mental health programs that deal with these issues."
"Being an adolescent is hard enough without feeling marginalised." McGowan said.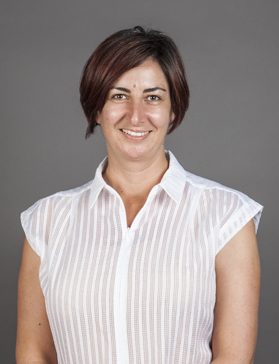 Trans Pathways is the largest ever survey conducted into the mental health of trans young people in Australia, and the first to include the experiences of parents of trans young people.
Researchers surveyed 859 trans young people aged 14-25 years, along with 194 parents and guardians.
Senior researcher Dr Ashleigh Lin (pictured) said almost half of the young people surveyed had attempted suicide and almost 80 per cent of them had self-harmed at some point.
"The finding that one in every two gender-diverse young people we heard from has attempted to end their life is a sobering statistic that demonstrates the urgent need for services that are better equipped to support gender diverse young people."
Dr Lin said the levels attempted suicide and self harm reported by young trans people were vastly higher than the general population.
"These are vastly different figures to the general young population, with the 2015 Young Minds Matter survey indicating that one in 40 young people aged 12-17 had attempted suicide, and one in 12 had self-harmed."
Researcher at the Telethon Kids Institute conducted two parallel surveys. Firstly they sought information from young trans people aged 14 – 25.
At the same time they conducted a survey about the experiences of parents who had a trans child who was under 25 years of age. There has not been a great deal of research into the attitudes and experiences of parents of trans youth.
Mental health challenges were common among the youth surveyed, 74.6 per cent of those surveyed had been diagnosed with depression at some point, and 72.2 per cent had been diagnosed with an anxiety disorder.
Self harm was reported by 79.9 per cent of of the cohort, while 48.1 had attempted suicide at some point in their life.

One of the reports findings is that the factors which cause mental health challenges for trans youth are largely external.
"As a society we need to accept gender diversity, and we need to provide support to young people, and their families, who are trans.", Dr Lim said, "It's not being trans that leads to poor mental health, its societal attitudes towards trans people that leads to these young people experiencing mental health issues.
Challenges with finding accommodation, a lack of family support, educational institutions that were not inclusive and welcoming, and abuse, were all identified as factors that affected mental health outcomes.
Participants listed body dysphoria, peer rejection, issues with schools universities and TAFE colleges, bullying, helping others with their mental health and isolation from other trans people as some of the biggest drivers of poor mental health.
Parents told researchers one of their greatest challenges was finding easily accessible information on gender identity issues. Parents coming to terms with their child's gender identity reported that hearing from other parents who had trans children was a helpful resource.
Almost half of the parents surveyed reported that they had become aware of their child being transgender before the child reached High School age, 26.5 per cent became aware before their child was 5 years old, 21.8 per cent realised while their child was primary school aged. While 43.9 became aware while their child was an adolescent under the age of 18, and 8 per cent realised when their child was a young adult under 25.
The report notes that where health professionals, educators and peers were not exposed to programs that provide information about being transgender there was a likelihood that trans youth would be excluded, bullied and marginalised.
The report recommends that policy makers commit to making legislation that is trans inclusive particularly around processes for gender recognition, address issues around access to gendered facilities and encourage more data collection about trans people through processes like the national census.
The researchers also highlight that a great deal of future research is required, and that the current research has little inclusion of aboriginal Australians and their communities.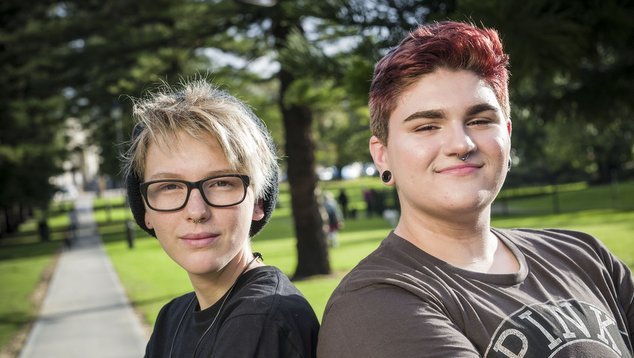 Young trans people who took part in the survey have welcomed the reports findings. Drew (pictured above, right) said the new publication would help in making information more accessible.
"This report is really important because there's not really anything like it. There's a lot of little pamphlets and things that you get, but this is really a big step forward in helping people understand, and making that information accessible to people."
"I think the outside perspective is where a lot of judgement comes from and its where a lot of misunderstandings happen, so if we can just help people understand and make that information available there is less likelihood that there will be hate or misunderstandings." Drew said.
Expressing the view that improving the societies overall understanding of trans experiences would help those coming to terms with their gender identity, Drew said the most important time is when people first come out.
"I think trans youth really need the support of the people around them, not judgement. There is of course doubt when someone first comes out, but I feel on major thing that there is not enough of is initial support.
"Trans people are always met with a doubt and a hesitancy when they first come out, which is understandable, but there needs to be more of the positive when that situation happens." Drew said.
Drew said great family support had helped the transition process; 'The support of my family has been incredible, I don't think I'd be as comfortable in myself if I didn't have it."
For Leon (pictured above, left) the hope is the report will help improve understanding of trans experiences and allow other trans youth to feel that they are not alone.
"Even just reading other people's stories, it gives young trans people a voice to be heard." Leon said.
"We're just people, obviously we have to do things a bit differently and we struggle in different areas that people who aren't trans can't understand or relate to in any way, but we are just people."
Leon said trans youth should understand that while they may feel lonely, and it will be hard at times, there are people who are there to support trans youth.
---
Do you need some support?
If you are struggling with anxiety or depression, support and counselling are available from:
Lifeline: 13 11 14
Beyondblue: and www.beyondblue.org.au
QLife: and www.qlife.org.au
QLife are a counselling and referral service for Lesbian, Gay, Bisexual, Transgender and Intersex (LGBTI) people.
If you are looking for organisations that support trans youth and their families OUTinPerth recommends:
Transfolk WA a peer support group for transgender people.
The Freedom Centre Perth LGBTIQ+ youth centre, located in Northbridge.
PFLAG The Parents and Friends of Lesbians and Gays, is also inclusive of transgender issues and welcomes the parents and friends of trans people.
---
Support OUTinPerth
Thanks for reading OUTinPerth. We can only create LGBTIQA+ focused media with your help.
If you can help support our work, please consider assisting us through a one-off contribution to our GoFundMe campaign, or a regular contribution through our Patreon appeal.