Transgender pioneer Carlotta says she's against hormones for teenagers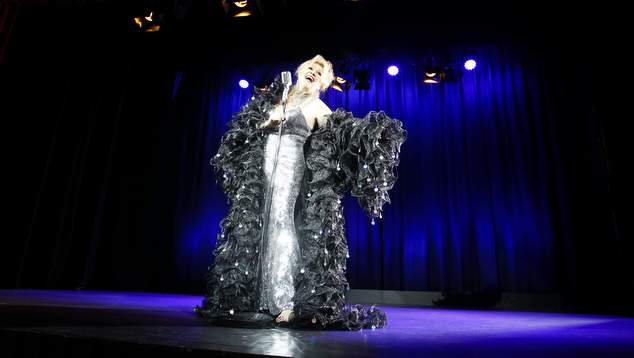 Transgender pioneer Carlotta has shared her thoughts on transgender children receiving medical treatment. The cabaret performer was making her return to talk show Studio 10 when she shared that she is opposed to children and adolescents receiving puberty blockers or hormone treatment.
The 78 year-old  performer also voiced her opposition to Victoria's legislation that will allow transgender people to change their gender on their birth certificate saying only people who have had gender reassignment surgery should be allowed to alter their birth certificate.
"It's different generation today but I really believe that unless you've had the sex change, then go again and have your papers changed… because anyone can do it," she said.
The entertainer said she supported transgender people being recognised by doctors rather than self-identification. Carlotta shared that she was concerned that some of the children who believe they are transgender may later  change their mind.
"I have a lot of people writing to me about little kids, little girl wants to be a little boy or a little boy wants to be a little girl, and they go to school dressed that way.
"But what I'm against is the doctors putting these kids on treatments. They should not be put on treatments until these kids have matured and are of an age because your hormones change. They could get to 15 and 16 and decide they don't want to be. I'm only being sensible because I did it the hard way. When I had a sex change I had to go overseas." Carlotta said.
The entertainer said transgender youth had a lot to contend with and it was important there was sufficient support for them.
---
Do you need some support?
If you are struggling with anxiety or depression, support and counselling are available from:
Lifeline: 13 11 14 or lifeline.org.au
Beyondblue: 1300 22 4636 and www.beyondblue.org.au
QLife: 1800 184 527 and www.qlife.org.au
QLife are a counselling and referral service for Lesbian, Gay, Bisexual, Transgender and Intersex (LGBTI) people.
---