Mother perplexed when she met a transgender person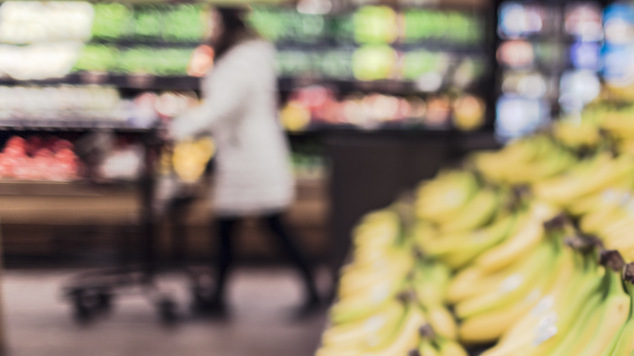 The Daily Telegraph has published an opinion piece from a mother who was upset when she met, what she presumed to be, a transgender person working at her local Woolworths.
Niamh Kavanagh shared with the newspaper's readers how she recently became flustered when she met a woman with a deeper voice working on the checkout.
Kavanagh claims children's lives are complicated because they have to decipher situations including the pressure to eat health food at home, while when they go out they see junk food everywhere. Children struggle to understand that they need computers for school, but they're not allowed to play games. Plus they're forced to navigate politically correct school carnivals where everyone's a winner.
Meeting a transgender person working at Woolworths was the final straw for the Aussie mum who has written about how she had to rush through the checkout out of a fear that her six year old son might ask questions.
Kavanagh noted that she would usually chat to the checkout operator – but not this time.
She hoped that he 6 year old son wouldn't notice the staff members deeper voice, alas should she have to answer questions from him.
She though she'd dodged a bullet, but as soon as they're back in the car the child asked a question about the checkout operator, now she really had a problem.
Perplexed, Kavanagh asked how she could possibly explain the operator's deeper voice. Should she call the person a transvestite? Should she say it's 'dress up day' at the supermarket? She should she say the person is undergoing a sex change? It's a huge dilemma for her.
Eventually she declares it's all too hard and – we should work to protect children's innocence.
What's a mother to do?
Well Niamh since you asked, here's a few suggestions.
Stop calling people transvestites. It's an antiquated and offensive term. Give 'people who are transgender' a go, you could also use 'woman'.
You could speak to the check out operator, like you do every other time, they probably like a little conversation.
Answer the question your child asked, tell them that some people don't feel happy living as a boy, so they are much happier being a girl.
Your child's probably going to ask some more tricky questions before they reach adulthood, like where do babies come from? Why is the sky blue? Why do some kids at school have two mummies? Why are there different religions? Will Kim Jong-Un build nuclear weapons? Best to start thinking how to answer these and many others now.
Think about the behaviour you just modeled to your son – when people are different to you, get flustered and run away quickly. Really?
Feel free to make use of one of the many online guides for helping explain and understand transgender issues, there's one from GLAAD, here's a guide TIME magazine put together when Caitlyn Jenner was in the news, or there's a guide available from the Human Rights Campaign, or watch one of the many videos available on YouTube.
Then take a moment and think about the woman behind the counter, who picked up the weekend newspaper and read about how upset you were that she went to work last week.
That's my opinion, since you asked.
Graeme Watson is a radio broadcaster and publisher of OUTinPerth.