Turnbull on Margaret Court: Celebrate her achievements not her opinions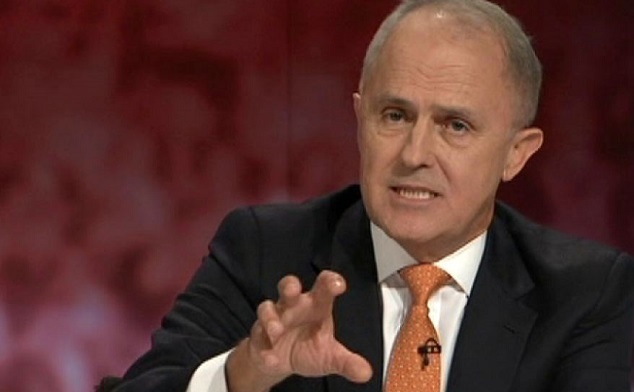 Tennis superstar Martina Navratilova has called for Melbourne's Margaret Court Arena to be renamed following its namesake's renewed statements against marriage equality.
Prime Minister Malcolm Turnbull has responded to the suggestion arguing that the religious leaders' achievements in sport deserve to be honoured.
Yesterday Court, one of Australia's most successful tennis players, wrote a 'letter to the editor' that was published in The West Australian. Court declared that she would boycott QANTAS because of their support for marriage equality.
Court, who became a religious leader following her retirement from tennis, has a long history of making statements critical of LGBTI people and their families.
Prime Minister Malcolm Turnbull weighed in on the debate saying that Margaret Court should be recognised for her tennis achievements.
"Whatever people may think about Margaret Court's views about gay marriage… she is one of the all time greats and the Margaret Court Arena celebrates Margaret Court the tennis player," the Prime Minister told Melbourne radio station 3AW on Friday.
"She's one of the greatest greats of tennis and that's why the arena is named after her." Turnbull said, The Prime Minister said he did not support calls for the venue's name to be changed.
Tennis Australia have also argued that the naming honour recognises Court's sporting achievements, and not her opinions on LGBTI people or marriage equality.
"As a legend of the sport, we respect Margaret Court's achievements in tennis and her unmatched playing record," Tennis Australia's statement read.
"Her personal views are her own, and do not align with Tennis Australia's values of equality, inclusion and diversity."
Melbourne and Olympic Parks who manage the facility have also released a statement saying they support diversity and inclusion.
Six time grand slam doubles finalist Casey Dellacqua has also commented on Court's letter saying "Enough is enough".
Dellacqua took to Twitter to voice her opposition to the 74 year old's ongoing criticism of LGBTI people, highlighting that the pastor previously publicly criticised Dellacqua's decision to have a child with her same sex partner.
Musician Ryan Adams, who is scheduled to play a concert at the venue tonight, has voiced his support for marriage equality.
OIP Staff