Ugandan Currency Suffers After Passing Anti-LGBT Law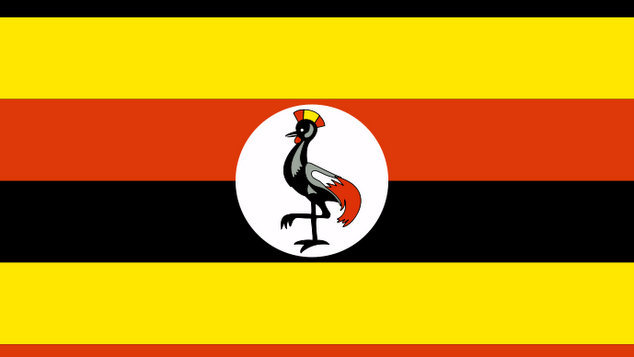 Ugandan President Yoweri Museveni signed the country's controversial 'jail the gays' bill into law only this week, and already a number of nations are withdrawing aid from Uganda in protest to the legislation.
The law dictates that life sentences be implicated in some circumstances, including repeated gay sex between consenting adults as well as making the promotion of homosexuality, or the failure to report homosexual activity to authorities punishable by law. The bill was originally going to include the death penalty for "aggravated homosexuality" but was modified after the proposal caused worldwide outrage.
A day after the law was passed, Ugandan newspaper 'Red Pepper' listed its 'Top 200 Homos', people accused of homosexual activity or being a 'sympathiser' to LGBT rights. While the death penalty is not legal in Uganda, vigilante action against LGBT people is frequent and dangerous, and has previously been linked to the country's tabloid media. Ugandan LGBT activist David Kato was bludgeoned to death in his home in 2011, a few months after a newspaper had included him in an article that listed names, images and whereabouts of those deemed 'Uganda's Top 100 Homos' alongside a banner that read 'Hang Them'.
President Obama previously stated that if President Museveni signed the bill it would complicate relations between Uganda and the U.S. The Ugandan central bank has reported that the currency has already weakened by 1.8% since the law was passed on Monday.
Uganda's currency allegedly relies heavily on foreign aid. The Norwegian, Dutch and Danish governments have reportedly cancelled an amount of aid which cumulatively adds up to $26 million US dollars.
Uganda's Minister for Ethics and Integrity, Simon Lokodo, previously equated Western nations withdrawing aid from the country in reaction to the new law to "blackmail" and reportedly stated that Ugandans would rather "die poor than live in an immoral nation".
Representatives from the U.S. and Canada have stated that aid to the country will be reviewed as a reaction to the law.
U.S. Senator Patrick Leahy, who is also chairman of the Senate Judiciary Committee, spoke on the possibility of blocking or reducing aid to the country. Such a development would be detrimental to Uganda's currency, as the U.S. donates roughly $456.3 million to the country annually.
"We need to closely review all U.S. assistance to Uganda including through the World Bank and other multilateral organizations." he said on Tuesday.
Sophie Joske